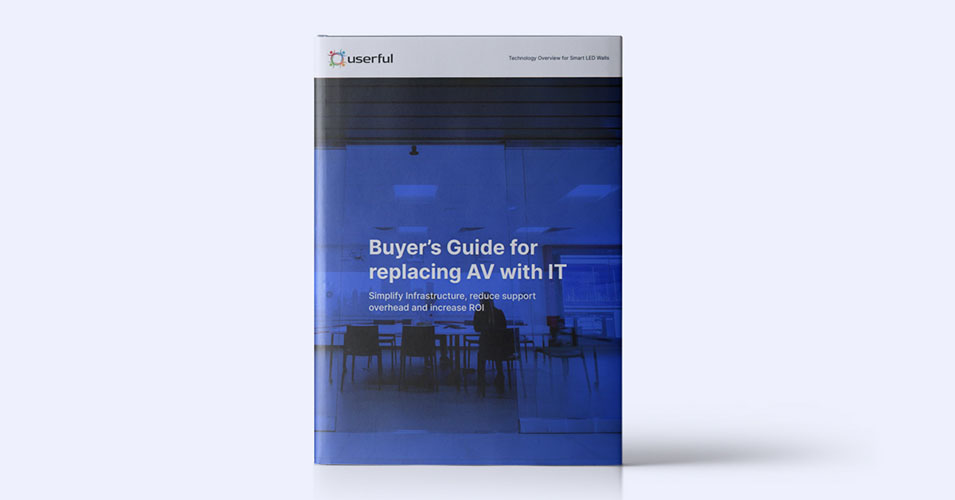 Buyer's Guide PDF
Buyer's Guide For Replacing AV With IT
This guide is designed for IT professionals who need to deploy visual display applications of any kind.
Understand that AV is slowly moving into being in control of the IT department. For decades, specialized hardware has dominated the AV industry as there was no other efficient way to handle multiple content sources to multiple screens.
What can you find inside?
This guide covers why AV departments are being tasked with AV applications, what is standards-based AV over IP, and key solution considerations.
This Buyer's Guide includes the following:
Why IT departments are being Tasked with Audio-Visual Applications
Deliver AV content and applications across all departments
Solutions use IP but not all are IT
Advice to Buyers