Public Computing
All-in-one, simple, and secure desktop platform
Offering some of the widest content source flexibility in the market from corporate signage created within the built-in Emerald CMS or available integrations to secure authenticated dashboards, local HDMI sources, network streams, desktops, and more.
Key Benefits
An easier locked down public computing solution
Complete Solution
With over 40 applications in 30 languages, administrators can customize desktops to meet the unique needs of each user. Our unique system allows multiple people to work from a single computer.
Cloud Managed
Power up to 10 desktops from one computer and manage them all centrally from the cloud. Userful includes an easy-to-use cloud-based web portal that allows administrators to control all settings and customizations from a browser.
Time Efficient
No more patches, upgrades, or updates. Userful centrally updates itself. Time and print management options save time for your staff. Userful's solution improves efficiency and productivity of public computer deployment and management.
Simple Solution
Controlling and customizing the user interface and policy settings are easy. Administrators can customize desktops for kids with fun and educational games, offer workstations with large print for users with visual impairment, and job-seeking stations with office applications.
Secure
Our locked-down solution is tamper-proof, immune from viruses, spyware, hackers, and identity theft. Only administrators can change desktops which can also be configured to have limited browser access and secure internet browsing for children.
Cost Effective
Our solution reduces the cost of deploying computers without decreasing performance by minimizing the upfront cost of purchasing hardware. It also saves ongoing resources by reducing the effort required for updates and maintenance.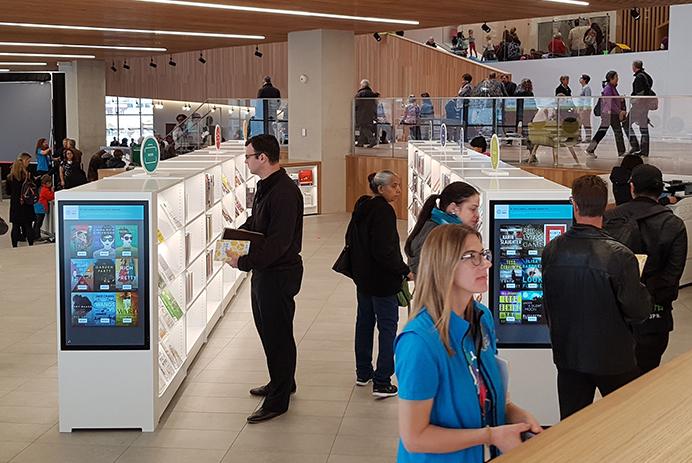 Reduce Hardware Costs
Userful saves libraries money by powering multiple desktops through one server using energy conserving zero client devices. This saves up to 80% on hardware costs while reducing software and electricity costs.
Userful includes everything needed for any public computer deployment and also allows organizations to provide a rich desktop environment with a variety of features and applications available to meet every patron's need.
Automatic end of day log-off to facilitate closing the facility
View or directly control any station from your web browser
Manage and control the system entirely through the cloud
Warning messages about end-of-session
Which sessions are available on which stations
Station numbering and naming
Web filtering
Acceptable Use Policy
Desktop shortcuts
Opening hours
Print control
Browser home page
Userful Control Center: Local or Cloud Management
Using Userful's control center, the entire look, feel and functionality of each desktop can be easily configured. Through Userful Control Center, you can remotely change and manage settings across multiple sites from anywhere. All you need is internet access.
Usage Reports
Userful also includes a full statistics feature. It collects usage stats on the number of sessions, length of sessions, type of sessions, and much more. Libraries can pull statistics based on day, branch, or even station with the Usage Report feature.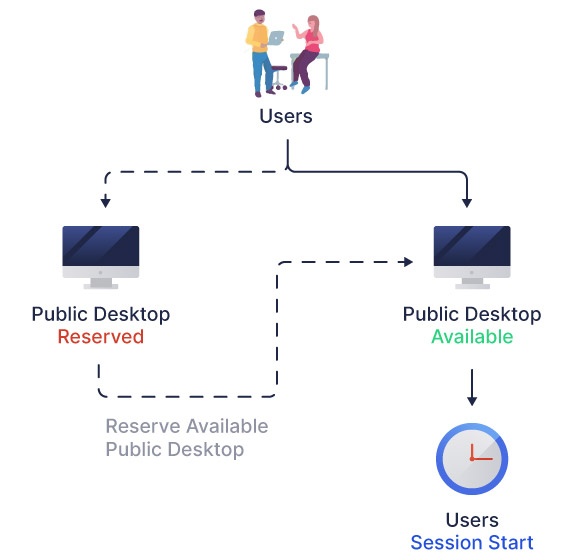 User Session Timers & Reservations
Userful comes with a session timer that keeps track of time spent on a session, warns users when the session is about to end, and then logs the user out.
Pre-Book Cloud Reservation System
Deliver advanced time management to customers allowing patrons to book a desktop in advance or can be used to create a queue giving the next desktop available to a waiting patron. It also allows customers to limit users' total daily computer time. This feature requires user authentication (ie to Library ILS) to implement.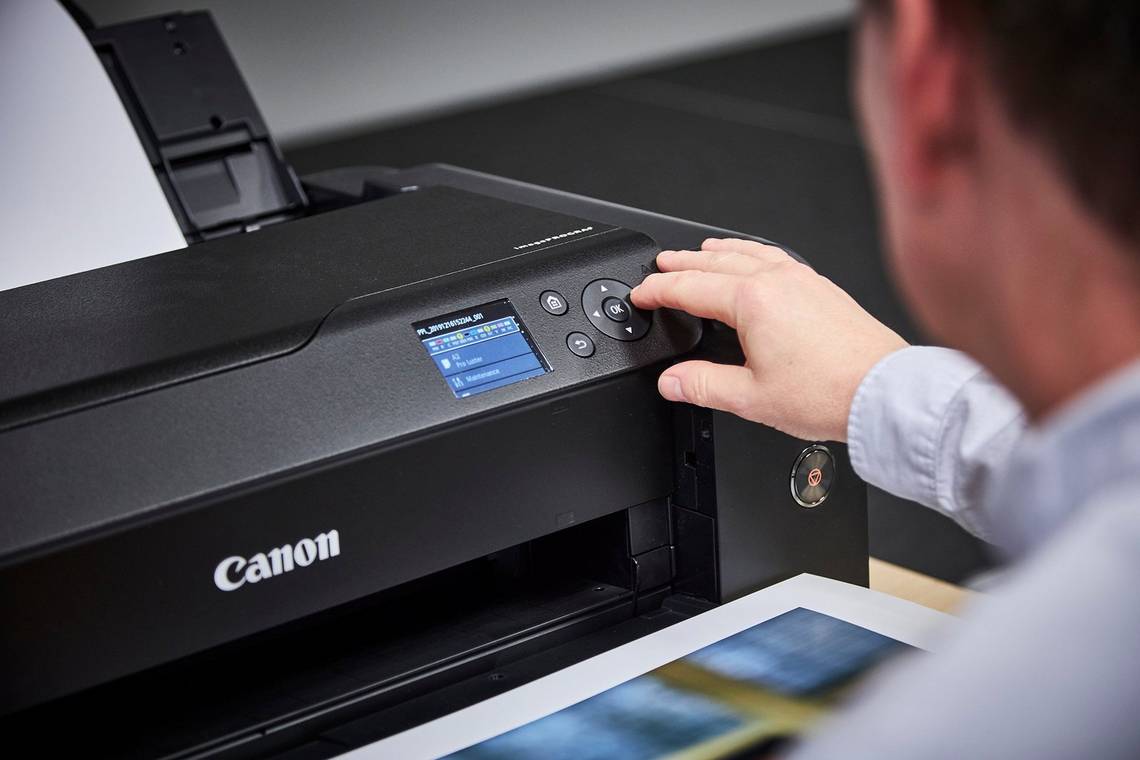 Advanced Print Management
OOCS is a Userful partner and our go-to solution for automated print release. Patrons log into Userful with their barcode, that code is then sent with their print jobs. The user punches in their barcode at the station (or swipes their library card for customers with mag-strips) and can then pay for and collect their print job.
Wireless web printing with the OCS advanced print module requires OCS Print Release Server software for the print release station, as well as OCS support & wireless web print.
Case Studies
Learn more about Userful's public computing deployments
Pricing sheet
Public Computing Pricing
A turnkey solution managed through the cloud that is easy to set up, manage, and monitor. It gives a rich and flexible desktop experience to the end-user.

Deploy locked down public computers in libraries, schools, or any public computing environment.

Complete the pricing form on this page and a Userful public computing expert will call you to walk you through the software features and answer any of your questions.

Userful is proud to have over 15 years of public computing experience, with over 1 Million licenses worldwide.