Webinar: Userful Office Video Wall Solutions
Questions?
Book a time with an expert now
Click here to schedule a call with a video wall expert at time convenient to you.
How can we help?
Click here to set up a personalized 1-on-1 demo.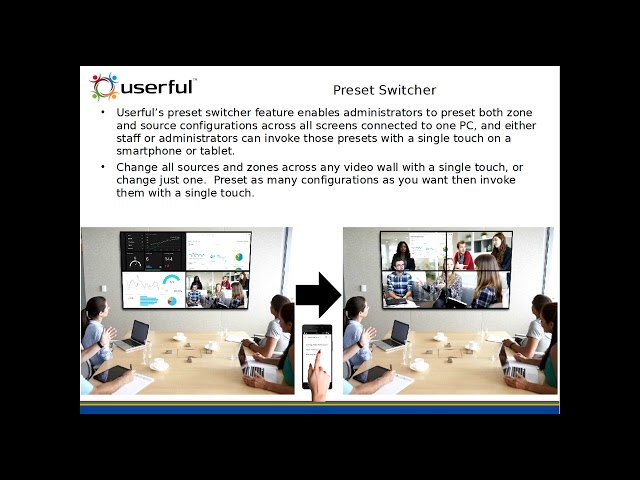 Userful makes it easy and cost effective to deploy a high performance, flexible video wall in offices and has all the features needed for data visualization, team collaboration and troubleshooting.