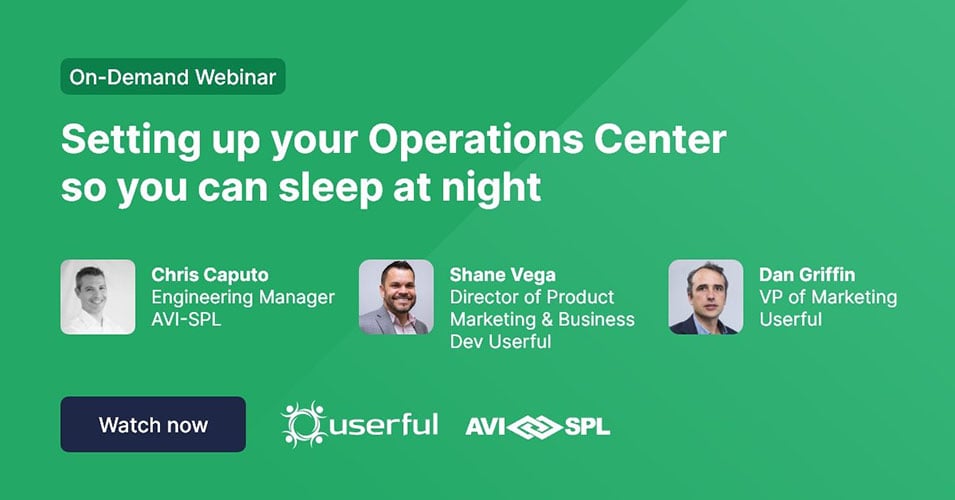 On-Demand Webinar
Setting Up Your Operations Center So You Can Sleep
This webinar is a practical guide for anyone planning a new control room/operations centre or an upgrade to their existing facility. Get hands-on advice and insight from subject matter experts with thirty-five years of combined experience in planning and designing mission-critical operations centres and control rooms.
Topics covered will include security, interoperability, usability, spatial planning, uptime, infrastructure and compliance, network optimization, visibility, support and other considerations that impact Mission Critical Reliability.
Attendees will receive a detailed checklist that can be used to support their own work as they plan for a new, upgraded or even retrofitted operations centre or control room.
In this webinar attendees will learn:
Importance of subject matter expertise during operations centre or control room design.
How to help combat operator fatigue or visual fatigue.
Tips for how to align stakeholders to ensure the room and technology is set up to maximize situational awareness and real-time decision-making.
An understanding of total cost of ownership and how it applies to solutions for operation centres and control rooms.
How to ensure your plans and decisions today can support your operations centre or control room needs for the present as well as the future.