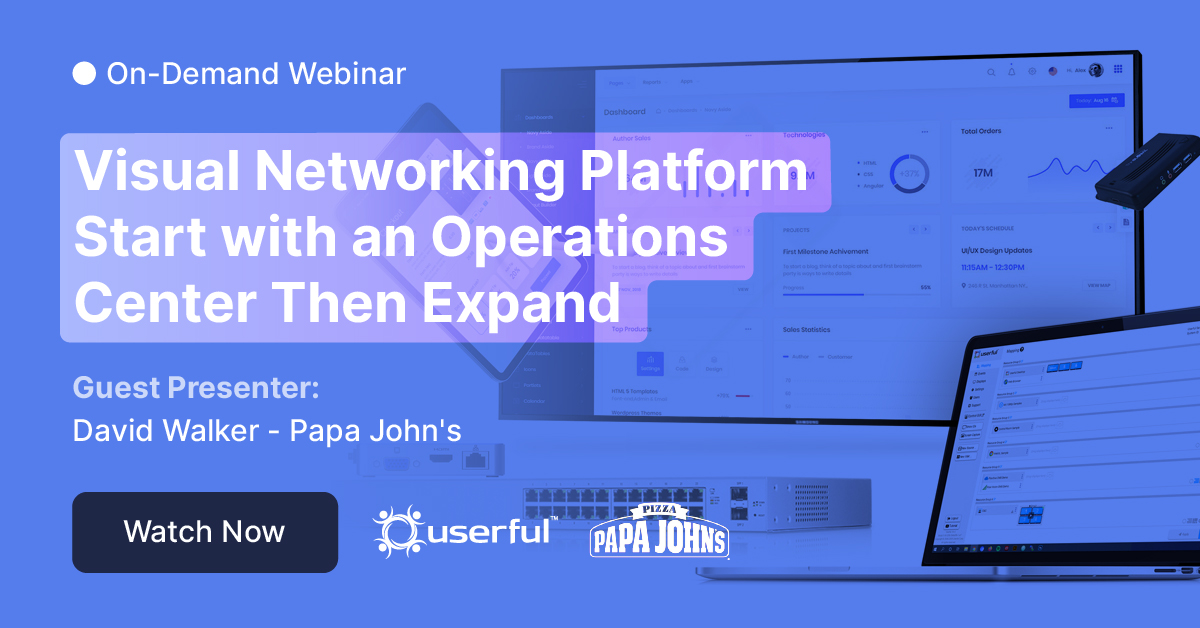 On-Demand Webinar
Start With An Operations Center Then Expand
This webinar will provide insight into how organizations can leverage the flexibility of the Userful Visual Networking Platform to drive all their visual applications—from Control Rooms to Digital signage, Dashboard & Data Walls, and more.
The webinar will also feature a special case study interview with pizza giant Papa John's to hear firsthand how they identified Userful as a platform to drive multiple display applications, starting with their Security Operations Center (SOC).
Key aspects of this webinar include:
Key considerations for deploying platform solution
Factors behind the trend away from single-use and point solutions towards platforms for multiple applications
How the flexibility of solutions translates into ROI
How central management and easy to use control tools ensure rapid adoption
Showcase of real-world scenario from pizza giant Papa John's.