LG webOS
Special Offer for LG Customers - Userful Standard for Free
Free Userful Standard Subscription with the purchase of a new LG WebOS display.

For a limited time, LG and Userful are giving away 1,000,000 worth of Free Userful Standard subscriptions with the purchase of new LG webOS displays.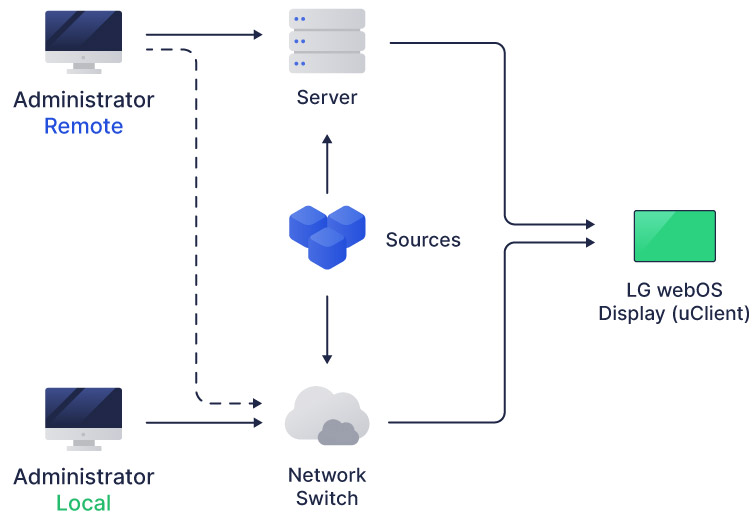 Userful Standard Subscription with webOS
With support for 2x2 and 3x3 single source video walls as well as individual digital screens, Userful Standard is ideal for digital signage, corporate communication, process automation and related applications.
Userful's uClient app installs directly on LG webOS smart displays. Those displays then connect either to an on premise PC or to the cloud for a deployment with no hardware required!
Special Offer
Get your free Userful Standard Subscription with webOS
New displays purchased between the eligible dates for your region from LG's Standard Signage line (SM5KE, UM3DG & UH5E/7F)
Centrally manage video assets, schedule content changes from anywhere on the planet with Userful's easy cloud management tools.
Stream any source to any screen. Userful's streaming technology ensures compatibility for all applications and content sources needed.
Synchronize playback of a single source across multiple displays or video walls
All management is browser based with an easy to use web portal. No apps are required.