Userful Emerald Signage
Create and distribute engaging corporate signage to any display or video wall through a robust and IT-friendly visualization solution.
User-Friendly Content Management
Simplify creation and delivery of engaging corporate digital signage to any screen or video wall.
Enable your organization with robust content management administration.
Assign roles for content creation and approvals.
Distribute content based on location or department.
Deploy and automate messaging based on detailed schedules.
Keep Content Fresh & Relevant
Never run out of content, we have you covered:
Create or update your content in minutes with built in canvas creation tools.
Use over 400+ pre-made templates to speed up the creation process.
Leverage content from 50+ integrations to show real-time self-updating content.
Built For Scalability
Centrally manage content from dozens to thousands of displays.
Organize displays and content based on location.
Enable specific access according to teams and departments.
Schedule content for different times of day, weeks, or specific events.
How Emerald Signage Works

Features
Emerald Signage Key Features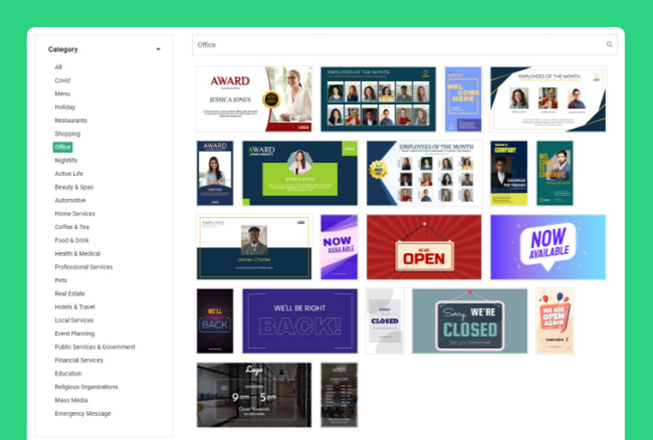 Feature
Canvas Content Creator
Create custom posters from over 400 templates.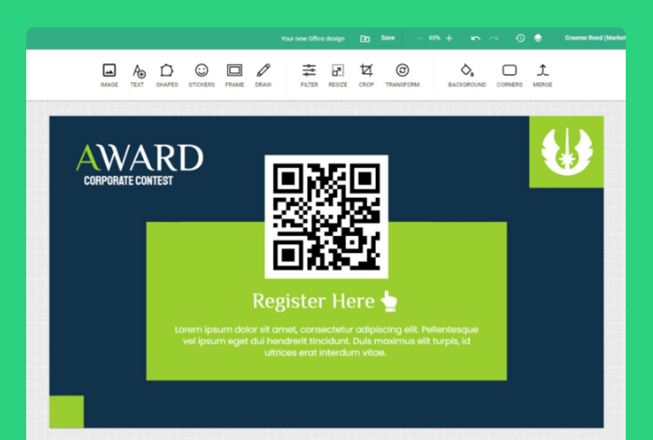 Feature
QR Code Generator
Add touchless interactivity to your displays.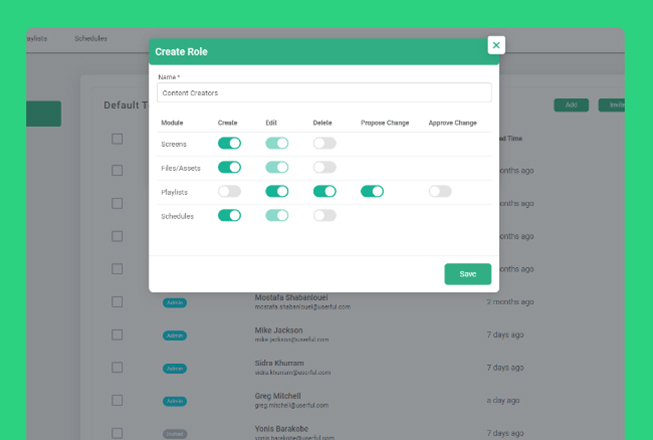 Feature
Role-Based Permissions
Manage user's roles access and permissions.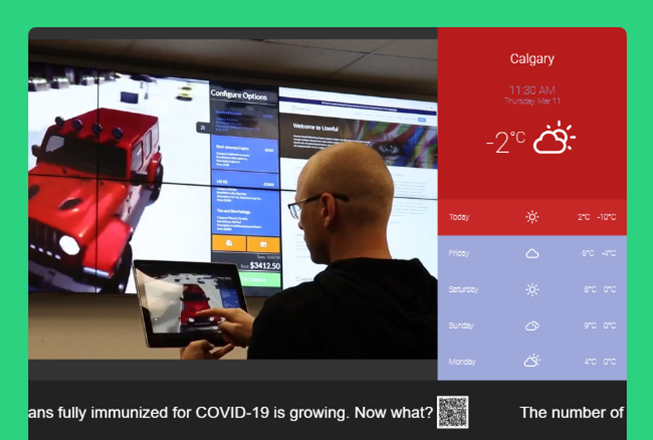 Feature
Show Templating
Combine images, videos, and widgets in a single view.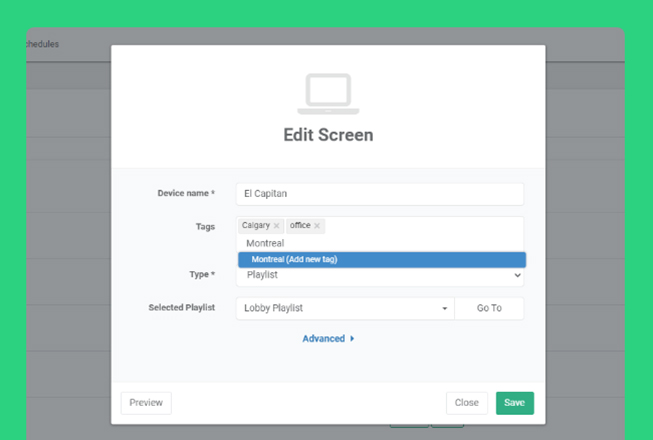 Feature
Targeted Distribution
Organize displays for targeted content distribution.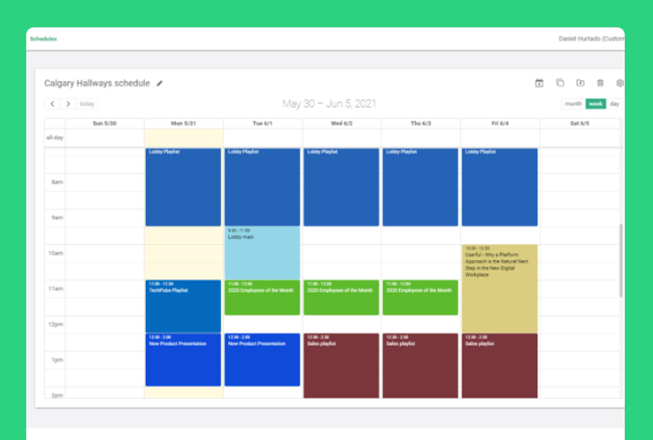 Feature
Advanced Scheduling
Create detailed playlists and schedules.
Built-in App Integrations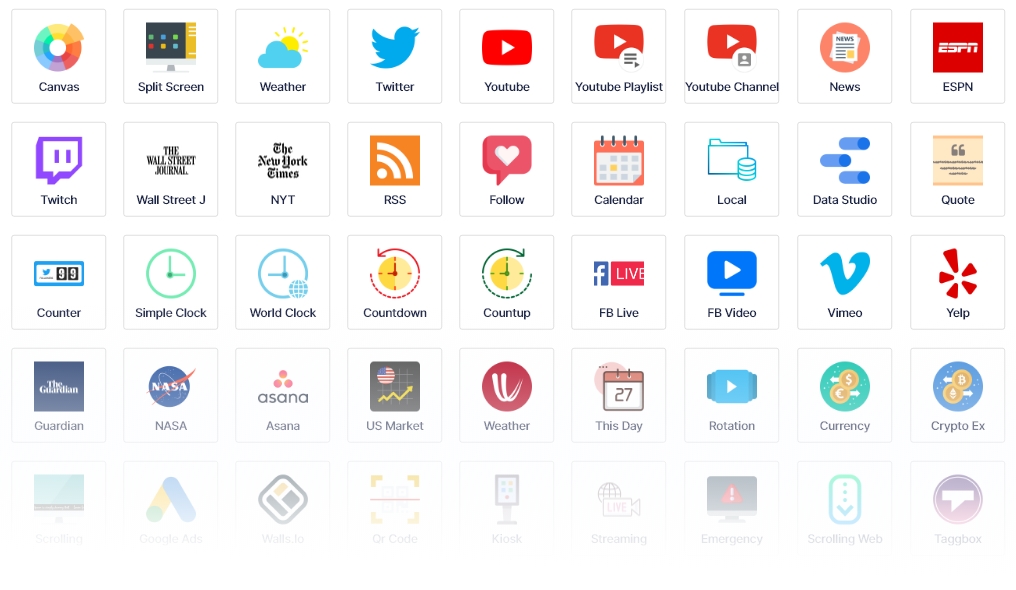 Get a 30 Minute Demo of Emerald Signage