Userful Introduces Ecosystem Partner Program
Certification program ensures interoperability, reliability, and scalability of integrated software-defined AV to offer a single end-to-end solution for enterprise customers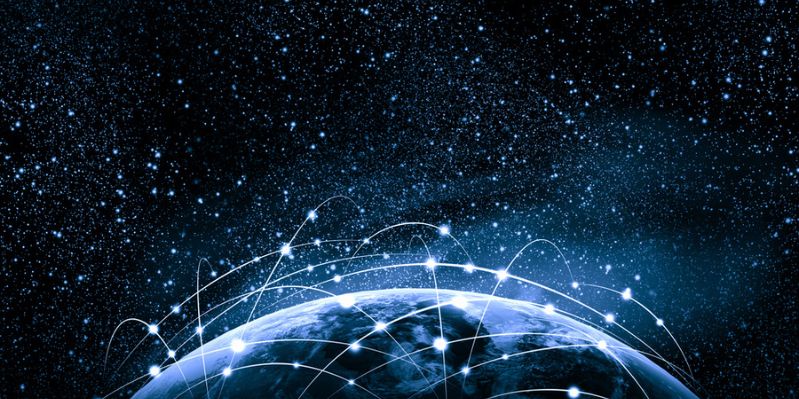 San Ramon, CA - January 3, 2023 - Userful Corporation, the leading Platform-as-a-Service (PaaS) provider in the Enterprise AV-over-IP market, announced the launch of its new Ecosystem Partner Program aimed at strengthening the integration and interoperability between Userful and the world's leading companies, delivering enhanced solutions for mission-critical environments.
Userful's Ecosystem Partner Program provides opportunities for solution validation and helps technology partners enhance their products, expand their market reach, and increase revenue. From smart displays and network equipment manufacturers to AI control room software and web-based IoT software solutions, integration with Userful's software-defined AV-over-IP platform enables partners to scale faster to deliver applications to any end user in an organization, amplifying the products' value to customers.
"We are experiencing the coupling of multiple ecosystems like IoT, video, data, and SCADA platforms. Userful's Ecosystem Partner Program helps the world's leading technology companies in those sectors to both modernize and validate their offerings through integration and certification, providing customers with interactive, proven solutions," said Robert Huijsmans, Chief Operating Officer, Userful.
The new program includes three partner certification tiers all of which are aligned with our commitment to bring enhanced software-defined AV solutions to enterprise IT: Solutions Partner, Certified Solutions Partner, and Preferred Solutions Partner.
A Userful Solutions Partner is engaged with Userful engineering and marketing to establish a joint solution that ensures compatibility and enhances customer experience.
Both Certified Solutions Partners and Preferred Solutions Partners complete rigorous testing of the compatibility and reliability of the combined solution. Testing is completed end to end, from source to screen, from subnet to datacenter to cloud, from end node to network management interface, across multiple APIs. These partner tiers invest in new features to support continued technology compatibility, enhancing customer experience and creating customer loyalty.
Userful Preferred Solutions Partners possess a deep certified technical integration that enhances the single end-to-end solution. These partners also share alignment at an executive level on the evolution and future development of their solutions.
Userful is committed to working with its partners to support mutual success. The new initiative also provides dedicated resources including technical documentation and training materials to ensure technical, marketing, and sales efforts grow to develop deep and profitable relationships.
For more information on Userful's Ecosystem Partner Program, visit https://www.userful.com/ecosystem-partners
About Userful
Userful is the world's leading platform-as-a-service provider in the Enterprise AV-over-IP market—the fastest-growing segment of the IT industry, forecasted to grow from today's $3B to $51B by 2027, a 60 per cent 5-year CAGR. Userful's software-defined solution is disrupting the market with a Platform-as-a-Service (PaaS) model that allows customers to choose from a suite of highly-integrated AV applications (SaaS offerings, secure, SSO, integrated UI) to support modern service needs across the enterprise. From corporate signage to control room solutions to streaming platforms and data metrics, Userful's solutions enable modernized business operations for IT leaders and the functional departments they support. Userful helps organizations advance the way they work, learn and govern with secure, scalable and centrally managed solutions for employee and customer engagement worldwide.