Userful Keeps Medical College of Georgia Foundation Board Connected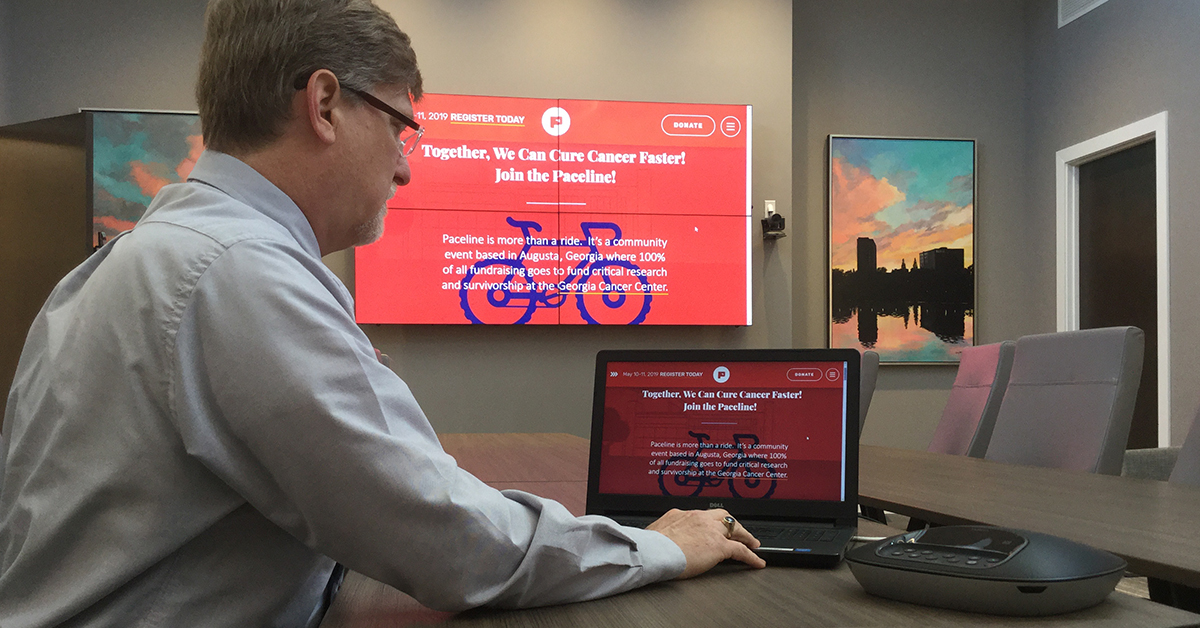 The Challenge
The Medical College of Georgia Foundation has many board members who are remote and use web-based communication tools (i.e. Zoom) to stay connected. When the organization moved into a new office, the foundation realized that it would require a solution to help keep local and remote team members connected. The foundation's main focus was to implement a solution that would accommodate and simplify video conferencing and presentations but also required versatility so that the video wall could be used for multiple additional purposes outside of the organization's meeting room requirement.
The Solution
To address the foundation's challenges and multi-purpose use cases, Userful deployed the following solutions on the Infinity Platform Case Study:

Userful Keeps Medical College of Georgia Foundation Board Connected Userful's collaboration rooms, data dashboards, and corporate signage solutions not only allowed the MCG foundation to use their displays for video conferences and as display projectors but also provided:
Support for high-quality content (up to 10k).
Flexibility to divide the video wall into multiple zones to display images, slideshows, and video conference streams.
Ease of deployment, right out of the box the MCG was able to quickly install the product themselves.
Affordability, as it leverages the use of standard IT infrastructure.
The Result
The MCG board members were able to hold more productive video conference meetings. Remote board members feel more connected with the team on-site due to seamless conference calls that allow the members to interact, share information, and collaborate.
Download Case study PDF
Download The PDF version here
Download
Recent Case Studies
Explore More of our Customer Success Stories