Userful uClient App
Perfecting Advanced Display Applications
LG Commercial Smart displays running webOS 4.0 & uClient Adapter
Userful's uClient app leverages the SoC capabilities of Smart Displays to remove the constraints of proprietary hardware—providing advanced display applications from digital signage to mission critical control rooms; without the need for any additional hardware at the display.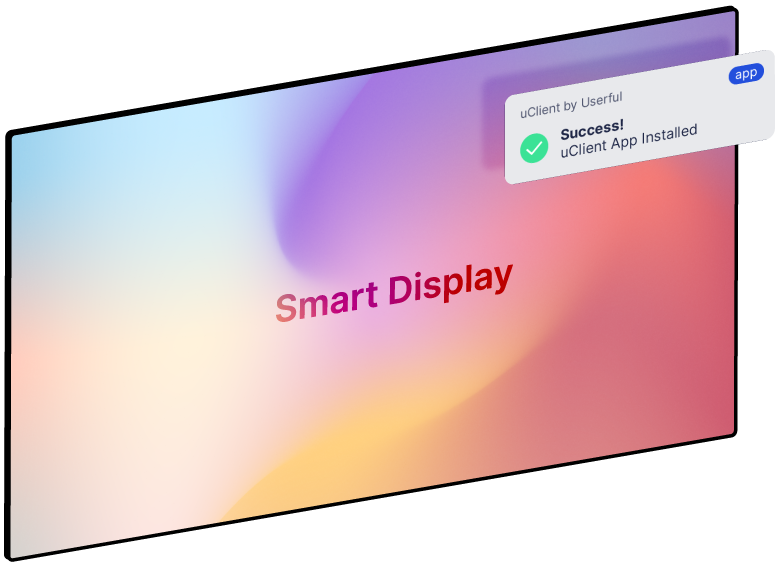 Leveraging Smart Displays with Userful
The Userful uClient app is downloaded directly to a smart display, replacing the separate hardware device.
uClient connects the smart display directly to Userful cloud servers to enable powerful video walls, dashboards displays, and digital signs with only an internet connection. Manage video assets with new content or change schedules from anywhere on the planet with Userful's easy cloud management tools.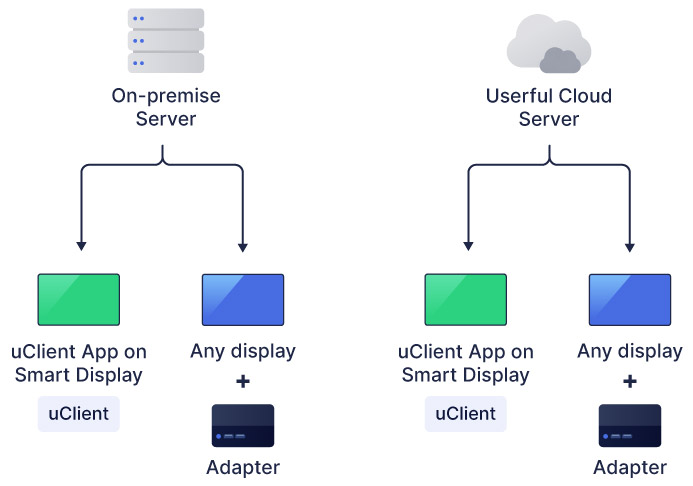 The Best of Both Worlds
Userful's control interfaces remain the same for both Cloud based and On-Premise solutions. This ensures that customers have the best of both worlds and can seamlessly integrate smart displays throughout the enterprise.
Add an On-Premise Server
For more advanced display applications requiring interactivity or large numbers of simultaneous sources, an on-premise server can be added. This provides a full-featured platform that still leverages the software uClient for smart displays.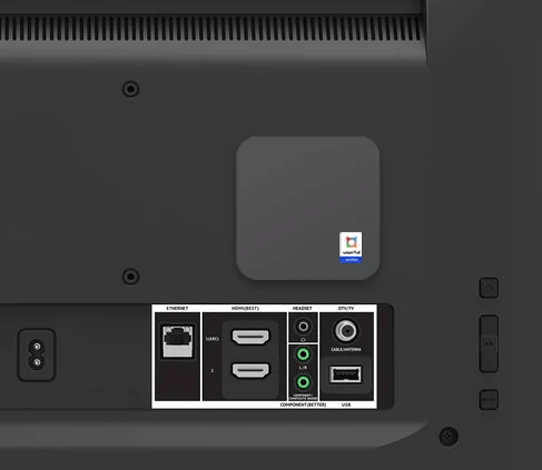 Make any Display into a Userful Smart Display with a Certified uClient Adapter
Userful's uClient Adapter enables any display, from any brand (even legacy displays) to run the uClient software app via a certified and capable device. This display-agnostic adapter features a powerful video processor that outputs up to 4K resolution per display.
Userful's uClient Adapter supports deployments with both cloud and on-premise servers.
Download uClient Data Sheet
uClient Benefits
Why your business should use uClient
Hardware Free
No additional hardware required, just webOS enabled displays.
Scalable
Smart displays make it simple to scale your visual display network.
Future-proof
uClient updates delivered by Userful's Visual Networking Platform
On-premise or Cloud
Compatible with all of Userful's server architectures.
Any Content
Support any type of content available through local playback.
4K High Resolution
Output up to 4K per display and unlimited resolution on video walls.
Book a Meeting
Schedule a Demo with a Userful Specialist Today!
Schedule a customized demo with a Userful specialist who will create a display setup based around your project requirements.
Book Meeting
It takes 10 seconds to schedule. We can't wait to meet you!