Video Wall Controller
You Don't Need a Video Wall Controller, You Need a Video Wall Platform
With Userful's platform, get all the functionality of a video wall controller without the complexity and limitations of the hardware. Join the era of software-powered video wall controllers and save up to 50% of your total costs.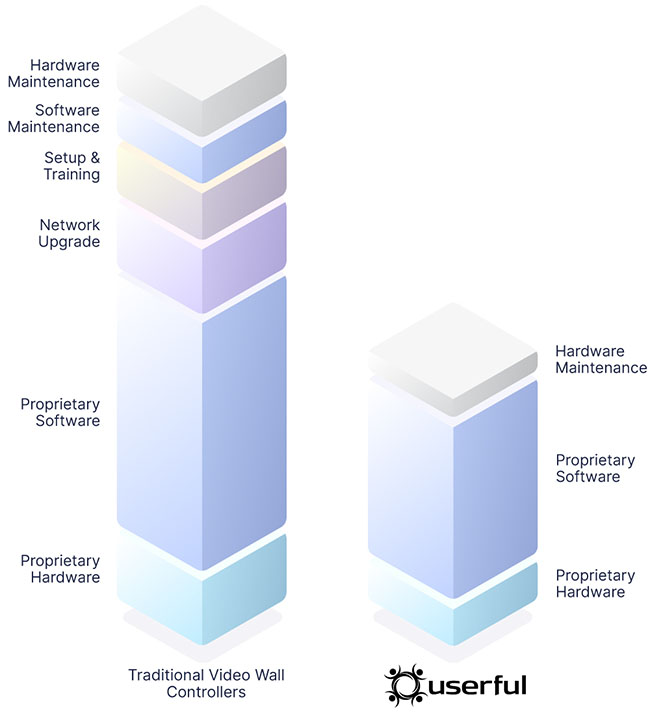 Get An Edge With A Software-Based Video Wall Controller
Bring more efficiency to your video wall with Userful's software.
Reduce significantly your hardware maintenance, get remote troubleshooting, seamless upgrades, and a reduction in the total cost of your solution of up to 50%*
*Compared with traditional video wall controller solutions with the same features and requirements.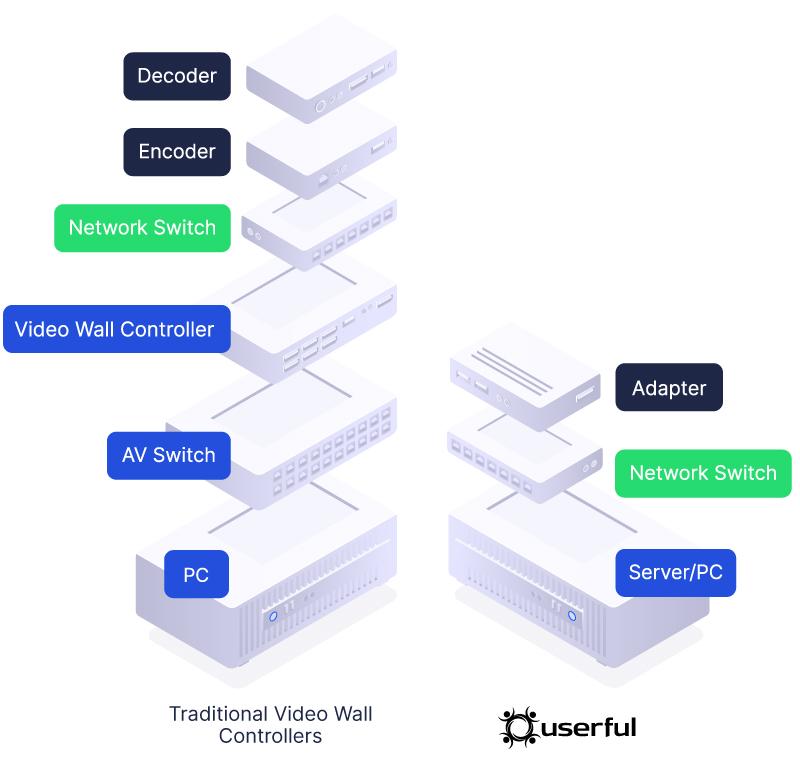 Cut Down On Unnecessary Hardware
Why would you buy a traditional video wall controller and all the additional hardware that you need to make it work if you don't really need it?
Simplify your systems with Userful's platform and replace up to 90% of traditional hardware, with an elegant software solution.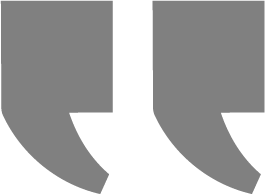 We had a short lead time to complete the project, so we needed a system that was easy to deploy and use.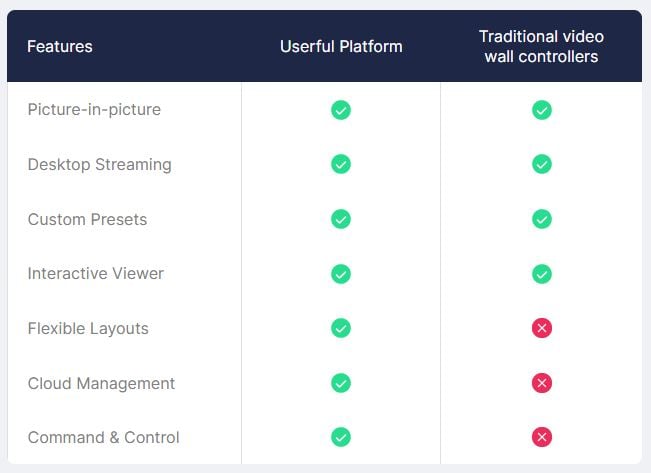 Do more with less using Userful's platform
With Userful you get more features than traditional video wall controllers and best of all.
You also get any new features added to our software in the future.
1000+

Companies have already started using Userful's platform




Architectural Comparison
Userful Platform vs. Traditional Video Wall Controllers
Slide the green bar back and forth to see how much simpler Userful makes a video wall deployment.
Drag & Drop Management
Try interacting with the software now!
Book a Meeting
Schedule a Demo with a Userful Specialist Today!
Schedule a customized demo with a Userful specialist who will create a display setup based around your project requirements.
Book Meeting
It takes 10 seconds to schedule. We can't wait to meet you!