Userful recognized as finalist in '2022 BIG Best Places to Work' awards.
Since 2015, Userful has been an award-winning innovator in visual communications. Our products are truly revolutionary, but the real secret to our success is our incredible employees! Userful's Head Office is located in Downtown Calgary, with remote offices in San Francisco, Europe and the Middle East.
About Our Business
Userful's broad customer base entails deployments covering the globe. Be part of disruptive technology in a changing and competitive landscape, as Userful redefines a Multi-Billion Dollar Industry. Affect the creation and distribution of ideas and content on the world's leading Visual Networking Platform
Careers openings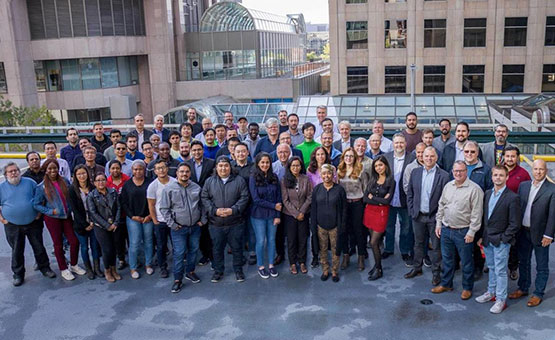 Customer and Employee Engagement Made Simple
At the bleeding edge of technology is Userful's Visual Networking Platform and the capability to transform businesses into a visual masterpiece. This feature-rich, easy-to-use approach to deploying digital displays and video walls enables organizations to reduce operating costs and rapidly implement new initiatives to achieve their organization's goals.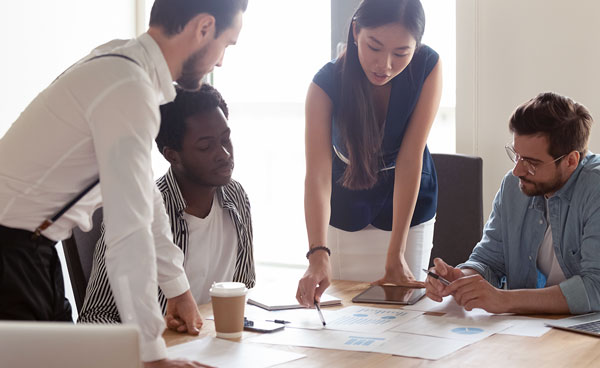 Our Commitment to Equal Opportunity and Diversity
Userful is an equal opportunity employer. Hiring decisions are based on qualifications, job requirements, and business needs. All applicants are considered regardless of race, religious beliefs, gender, gender expression, physical disability, mental disability, age, national origin, marital status, or sexual orientation. Accommodation for applicants with disabilities is also available on request during the recruitment process.
Userful has a Zero Tolerance policy and is opposed to all forms of harassment or retaliation, including sexual, racial, and ethnic or religious harassment, regardless of whether the harassment or retaliation occurs directly or indirectly.
Benefits
When you work at Userful, you will enjoy
Flexible Hours
We drive performance and productivity by offering flexible working hours and alternative work options, encouraging employees to operate a schedule that works well for them, their families, their commute and other commitments.
Online Learning
We understand that the key to a great future for every organization is the continuous personal and professional development of its employees. This is one of the reasons we offer an E-learning opportunity to all employees.
Employee Stock Options
Stock Options is a valuable component of Userful's compensation package. Our employees feel more connected through a sense of ownership in the business.
On-site Gym
We are committed to helping our people improve their health and wellbeing by encouraging frequent exercise at our spacious and well-equipped gym.
Ease of Accessibility
Our Centrally located office at downtown Calgary offers an A-Class office facility with access to +15 and company subsidized parking.
Health Benefits
Our robust package offers a wide range of health and wellness benefits to our employees and their families