Test Drive Software
Test Drive the Userful Control Center without leaving your browser
Userful's software solution for visual applications can reduce the total cost of deploying your Control Room by up to 40%.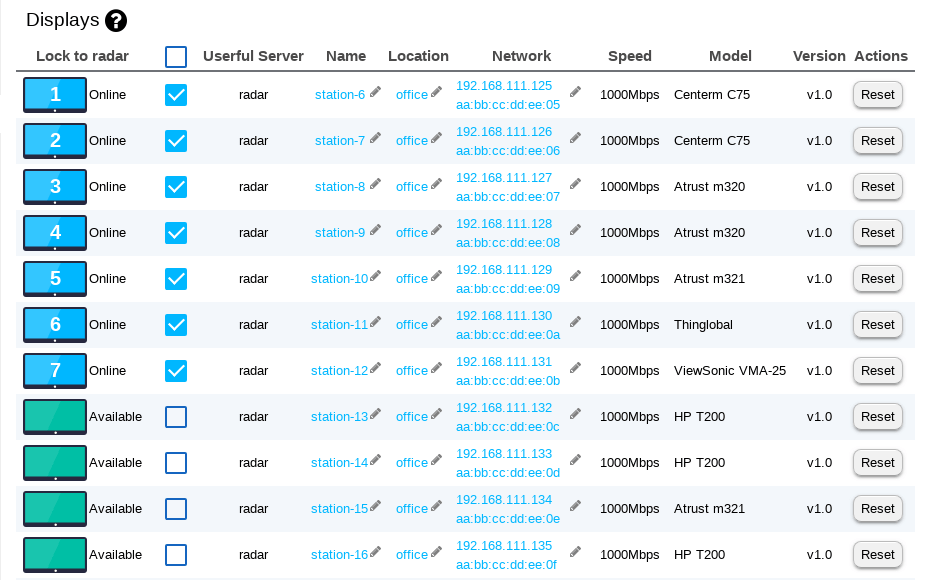 Display Management
View the real-time status of each display and update specific display information such as Display Name, Location Tags, and Ip Address to make managing and troubleshooting large numbers of displays easier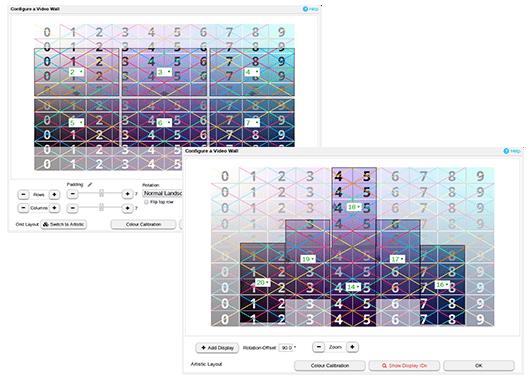 Display Configuration
Grid Layout
Configure displays in an equidistant grid or in a synchronized rotation. This layout allows users to adjust the video wall size (number of displays), display assignment, padding between displays and color calibration in an equidistant layout.
Artistic Layout
Configure video wall in free layout and create more appealing and interesting display arrangements
Mapping Sources
Move displays via a drag-and-drop interface to the desired source and play synchronized content.
Besides different roles, Mapping page also provides the status of each display and reorder the display connected.
Save multiple display mapping configuration for future use.
Get Access
Userful Control Center
Need to speak with someone, help with product information or other inquiries? Contact us today and a Userful Representative will contact you shortly.
Manage multiple displays from a single interface
Control and manage sources
Interact with a video wall
Set up and configure displays
Remotely monitor a video wall
Book a Meeting
Schedule a Demo with a Userful Specialist Today!
Schedule a customized demo with a Userful specialist who will create a display setup based around your project requirements.
Book Meeting
It takes 10 seconds to schedule. We can't wait to meet you!