Installation Checklist
Video Wall Installation: A Concise Checklist
Video wall installation can be an overwhelming experience. It takes a lot of time and energy to make it right, and if you are not careful installation costs can increase really fast, and your chances of deploying a successful video wall will be very low.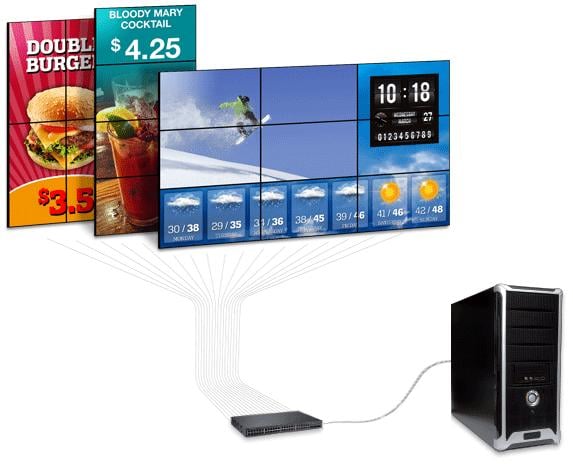 Video Wall Installation
To help get you started we have put together a general checklist to help you understand the steps involved when installing a video wall, from start to finish in under one hour. We have also included a video below to explain how to install Userful's video wall solution.
Tip: Preparation and Planning Are Key
The good news is that video wall installation can be quick and painfree, you just need the right solution and information. Also, when it comes to video wall installation, being prepared is half the road to success.
We highly encourage you to have a plan in place when deploying a video wall, that way your installation times, and probability of making mistakes, are greatly reduced.
View Video Wall Options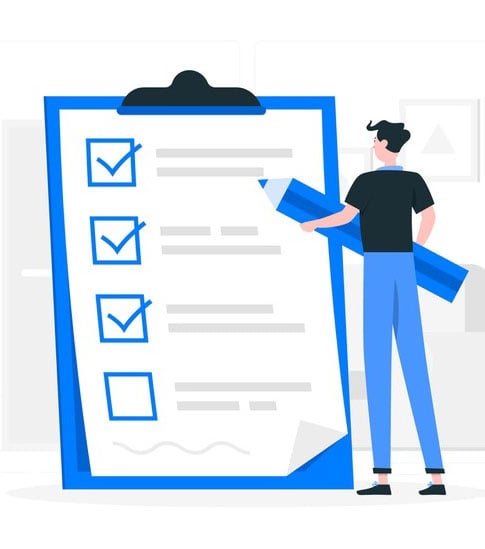 How to Setup a Video Wall: Step by Step Checklist
Come up with a layout/concept that fits the space.
Buy your displays & mounts (note: monitor mounts must enable artistic mounting).
Unbox monitors and lay them out on the floor.
Roughly Mark out the rough dimensions on the wall itself (e.g., the outer corners of the combined canvas) recommend using painter's tape.
Ensure all monitors are face down on the floor if not already. attach mount the brackets to the displays and then the wall mounts as well while the displays are inverted. Use the location of these to transfer the corners of each mounting bracket to the wall. You can do this with a large sheet of see-through paper or other means.
Tape your template to the wall.
Find and mark out the studs on the walls.
Determine where to mount the rails, Drill all holes, put in anchors where required, and mount all rails to the wall (using studs where possible anchor bolts where this is not possible).
Take displays off the floor and Mount the displays to the wall.
Adjust and fine-tune the spacing.
Install the power bars, zero-clients etc.
Power on.
Calibrate.
And... you're done!
Book a Meeting
Schedule a Demo with a Userful Specialist Today!
Schedule a customized demo with a Userful specialist who will create a display setup based around your project requirements.
Book Meeting
It takes 10 seconds to schedule. We can't wait to meet you!