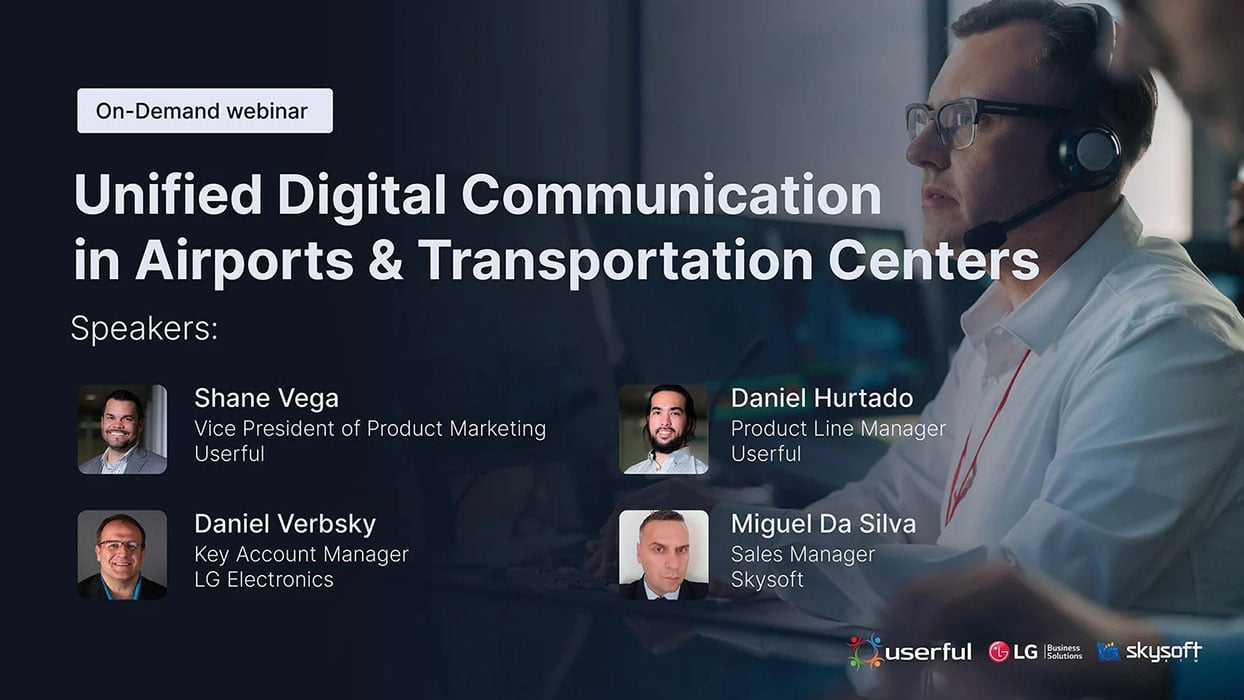 On-Demand Webinar
Unified Digital Communication in Airports and Transportation Centers
Enabling the free flow of data between multiple stakeholders
Traditionally, airports and transportation center departments outsourced different technology for digital signage, information displays, advertising, and operational displays—creating data silos between departments and distinct systems to manage and maintain.
Today, these sectors have the opportunity to enable the free flow of data between multiple stakeholders by digitizing both the front and back end of the transportation journey and centralizing data acquisition and dissemination around IT practices.
This roundtable brings Subject Matter Experts from Userful, LG Business Solutions, and Skysoft to discuss how to leverage unified platform technologies to improve communication and collaboration in large transportation centers.
Learning Outcomes:
Why you should digitize the front and back-end of the transportation journey
How to design for interoperability & interconnectivity
How to create effective digital and visual communication to multiple stakeholders
How to manage compliance, audit trails and training with new technology
How to optimize for data acquisition, aggregation and dissemination around IT practices