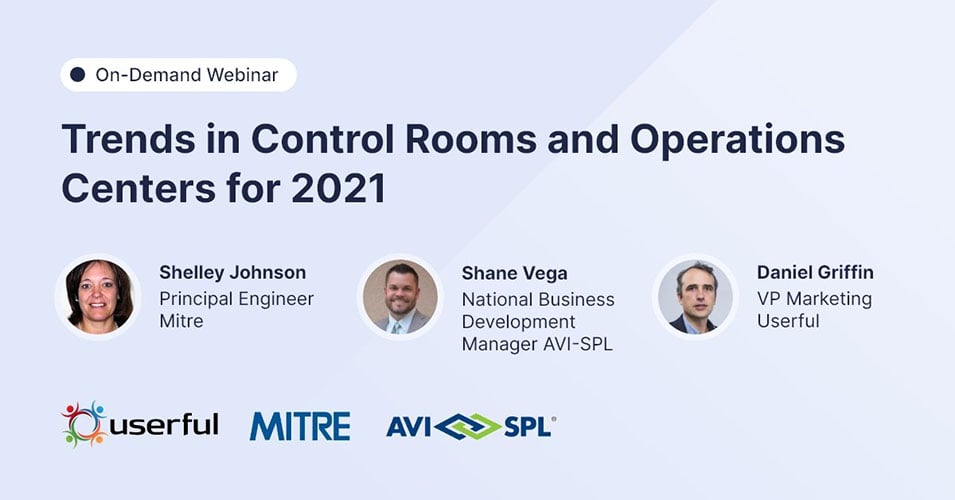 On-Demand Webinar
Trends In Control Rooms And Operations Centers
This round table will feature industry experts from Mitre, AVI-SPL, and Userful sharing their insights into how technology will change situational awareness, response times, operational efficiency, and more in 2021.
A variety of technology trends are accelerating digital transformation in control rooms and this session will examine what that means, and the impact these trends will have on operation centers, on collaboration, and on mission-critical decision making.
In this webinar attendees will learn:
The fundamentals of new technology trends such as Hyper Automation, IoT, AI, computer vision, and how those affect situational awareness.
How the emerging "anywhere operations model" will change the way mission-critical operation centers are run.
How to overcome the barriers of adoption for new technologies in mission-critical operations.