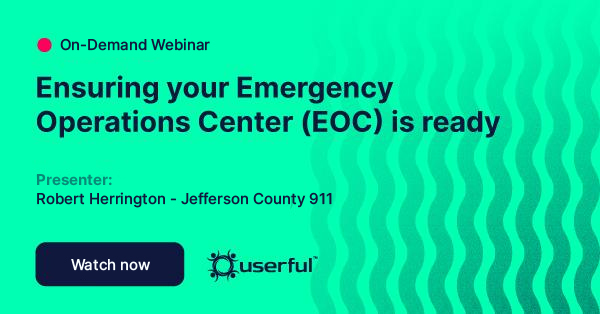 On-Demand Webinar
Ensuring your Emergency Operations Center is ready
Emergency situations happen without notice, and a quick response can be crucial in mitigating the effects of the disaster—savings lives, properties, and ensure the livelihood of those affected.
First responders—from EMTs, to firefighters and police—as well as city officials rely on Emergency Operations Centers (EOC) to get the best view of a situation for critical decision making.
This webinar will provide some insight into best practices for EOC technology and AV equipment.
What will be covered in this webinar:
Product introduction and overview
What to consider when you need to deploy an EOC
Advantages of software solutions for rapid AV deployment
Improving information flow across all departments and stakeholders
Real-world 911 EOC deployment—including challenges and how they were addressed