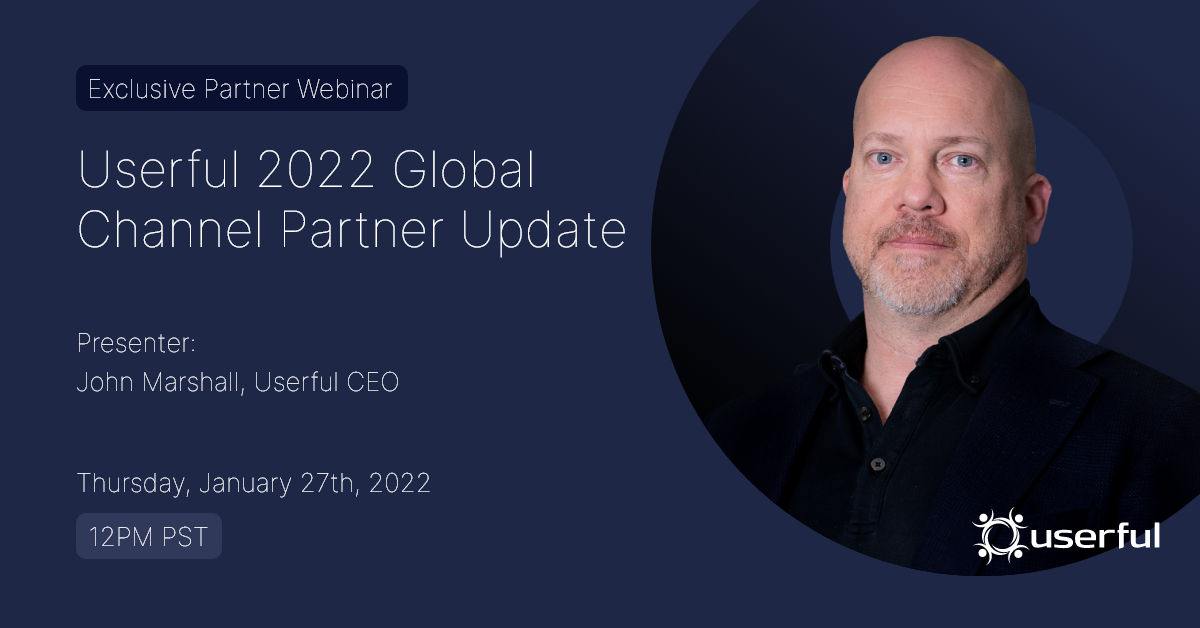 Live Webinar
North America - Userful 2022 Global Channel Partner Update
Join CEO John Marshall to learn more about Userful's new programs and new products. John will be talking about the rapidly growing AV-over-IP industry in which Userful was recently listed as the #1 global leader in the sales of software-defined AV-over-IP. This webinar will include insights on how Userful is expanding our support for partners around the world in capturing more of a market estimated to soon reach $51 Billion.
Note there are three times available to ensure all our valued partners around the world can join live. Each of these will be a live event with time for Q&A.
Due to the exclusive nature of this event, a business email is required to register.