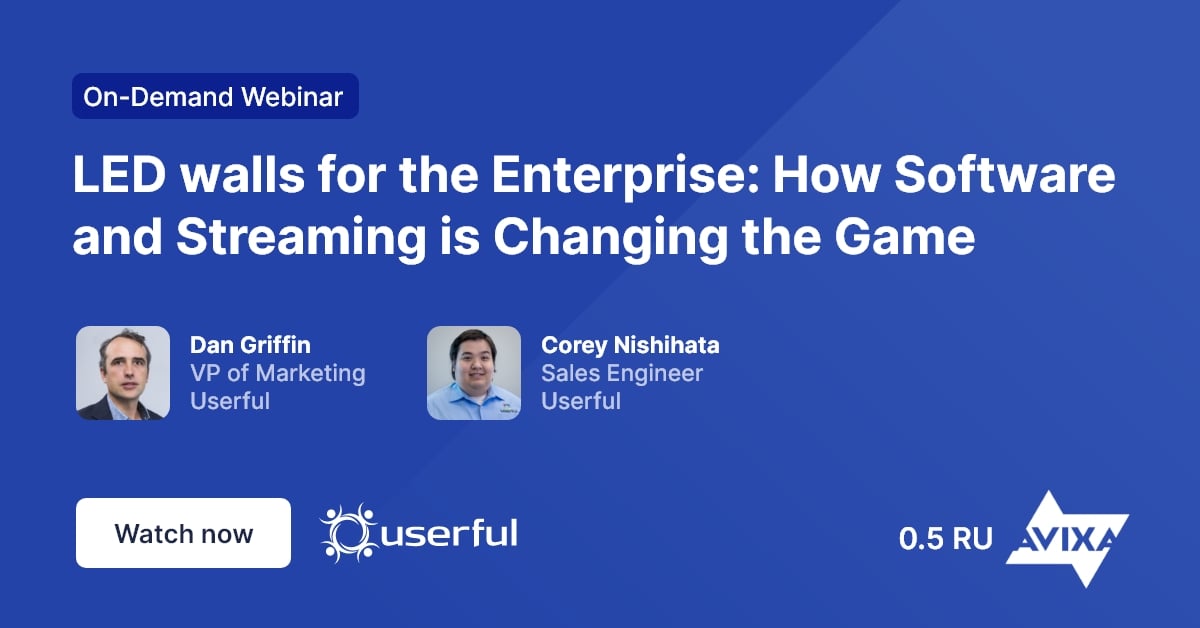 On-Demand Webinar
How Software And Streaming Is Changing The Game
Direct view LED walls have been rapidly growing in market share and enterprise IT teams are increasingly interested in LED solutions for lobby displays, large meeting rooms, corporate theatres and mission-critical operation centers. However, the fact most integrators are not keeping pace with new software offerings and still using traditional video processor hardware is restricting their growth potential inside the enterprise.
For Enterprise applications, AV Pros need an LED solution that integrates into the IT Stack: secure, manageable, scaleable. They need an open technology solution that runs on standard commercially available hardware and has enterprise management and monitoring capabilities that operate over the network.
Userful is designed for management by enterprise IT and its new LED Media Commander offering extends the Userful platform to support multi-controller LED walls, freeing integrators from the costs and restrictions of traditional LED video processors.
In this webinar attendees will learn:
Learn the fundamentals of Total Cost of Ownership (TCO)
Learn key security points of interest to Enterprise IT teams
Key benefits of open technology platform approach to AV.
Pros and cons of both hardware and software-centric solutions for LED walls.