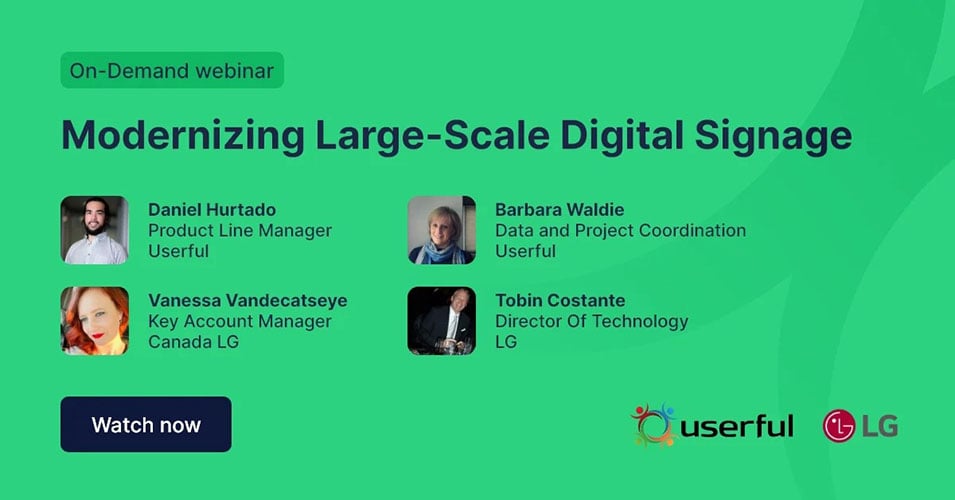 On-Demand Webinar
Modernizing Large-Scale Digital Signage
Leveraging digital signage shouldn't be cumbersome to maintain, hard to use, or have limited flexibility and scalability.
Today, software-defined solutions and SoC advancements provide an opportunity to re-imagine how to deploy digital signage in a way that makes it easy to inform, educate, and engage with dynamic messaging that can be customized and scaled to meet your needs.
This round table will feature Digital Signage Subject Matter Experts from Userful and LG discussing how to simplify your AV infrastructure when deploying and managing large-scale digital signage.
This webinar Includes:
Simplify content creation without requiring specialized skills
Enable IT to easily monitor, manage and scale the system as needed.
Integrate digital signage as part of Emergency Alert System
Webinar Guests: