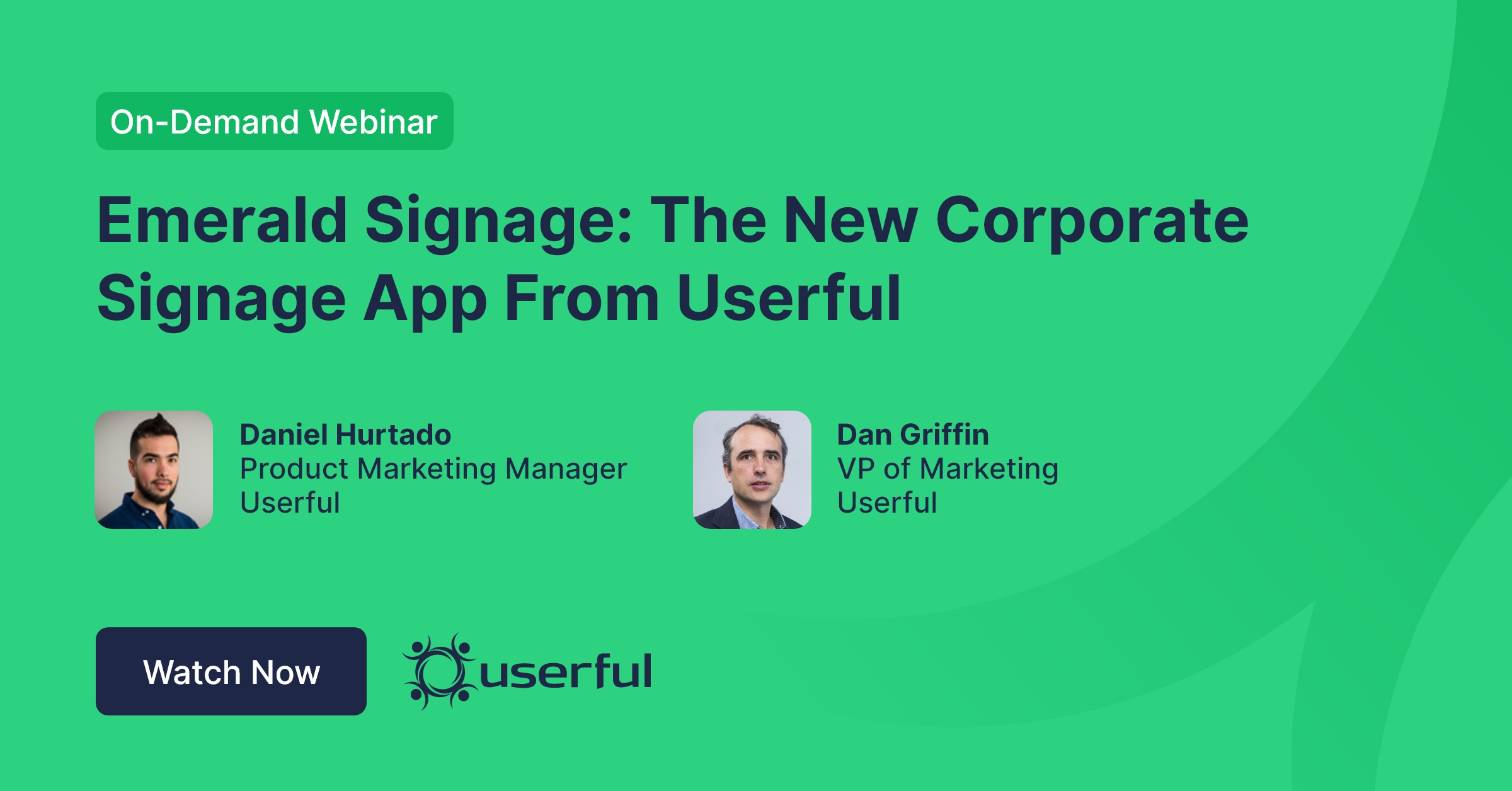 On-Demand Webinar
The New Corporate Signage App From Userful
This launch webinar is for Userful partners, customers and anyone interested in deploying Userful's new Signage Application.
Emerald Signage sits at the front-end of the Visual Networking Platform and enables corporate end-users—from the heads of HR departments to communications managers or administrative staff—to easily author, deploy and manage the content on signage displays anywhere in the world.
30-day free trial
Participants in this webinar are eligible for a 30-day free trial of Userful Emerald Signage.
In this webinar attendees will learn:
How to effectively deploy corporate signage displays
All the full features of this new Content Management System (CMS)
How to make it easy for team members anywhere to create and deploy content
How easy it now is to manage signage content with Userful
How Userful gives IT teams administrative control and network security while giving department leaders control over content creation and delivery.