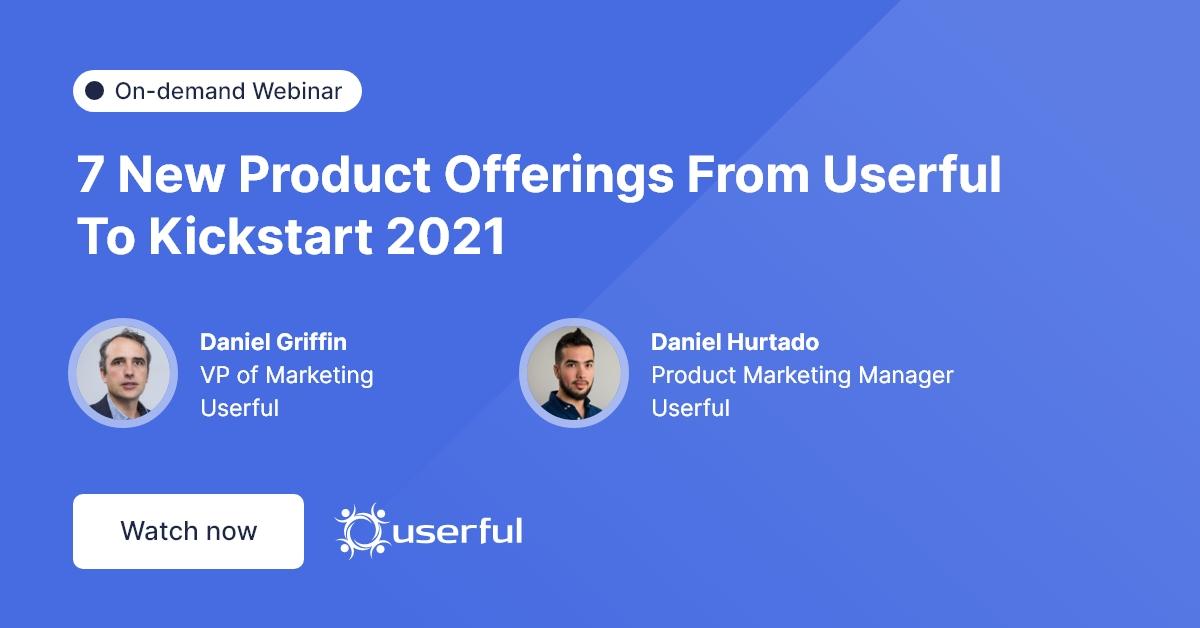 On-Demand Webinar
7 New Product Offerings From Userful To Kickstart 2021
This past year truly showed us how important adaptability is in order to succeed in business. That being said, during 2020 we focused on developing our Visual Networking Platform further in order to provide you (our customers) the right tools to be most flexible and adapt to any changes this new "normal" might bring—whether you continue to work from home, increase the need for health & safety signage, or even if your company is accelerating digital transformation.
Participants of this webinar will be eligible to get early access to the new Userful uClient Adapters and a 60-day free trial of Userful Cloud.
In the first half of 2021, we are releasing seven (7) new product offerings that extend the reach of the Visual Networking Platform throughout the enterprise, and enable corporate IT teams to stream any operational content to any user, screen, display, and device across the enterprise, including remote workers.
This webinar will showcase all the exciting things that are coming from Userful in 2021, and how they can help you be more adaptable and thus successful. Learn about the new features to support borderless operations in control rooms, support for multi-controller direct view LED walls, new System Monitoring tools, our new next-generation Certified uClient adapter and corporate signage solution, and more.
In this webinar attendees will learn:
How Userful's Visual Networking Platform can help you adapt to current (and future) uncertain times.
How Userful's Visual Networking Platform drives better collaboration, even when physically apart.
How the new offerings work from the technical stand-point