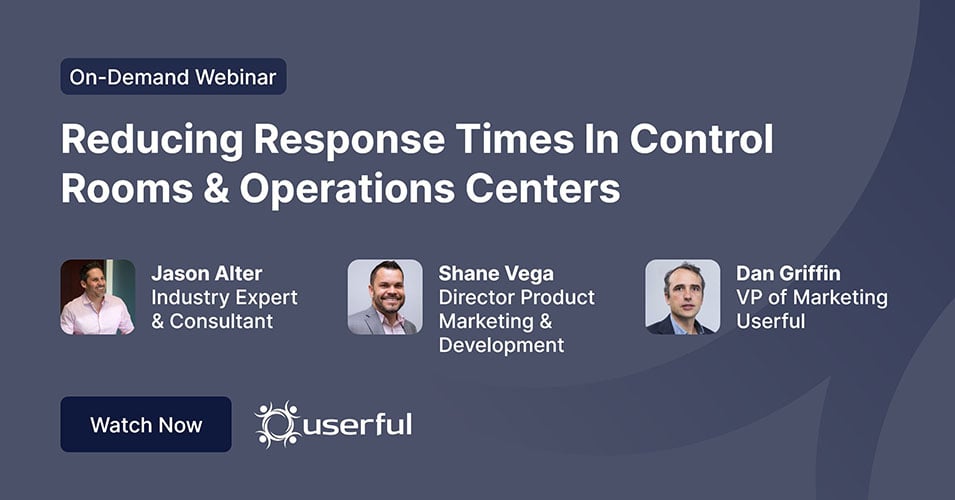 On-Demand Webinar
Reducing Response Times In Control Rooms
How do you improve response times and ensure your operators can respond during stressful moments or emergency situations?
Even when operators are properly trained, the stress from an alert along with incoming data from multiple sources can make it challenging for Operators to act proactively according to the Emergency Response Plan (ERP).
This webinar will give professionals in the security and network operations industry practical hands-on advice from industry experts with over twenty-five years of combined experience in helping Security Operation Centers as well as Fire, Police, 911, and EMS leaders move from a reactive to proactive ERP and how to leverage the right technologies to help the Operators.
In this webinar attendees will learn:
How to turn an operations center from reactive to proactive
How to aggregate and visualize data to support ERP's
How to create two-way communication between stakeholders
How to ensure you have the right technology to support dynamic workflow