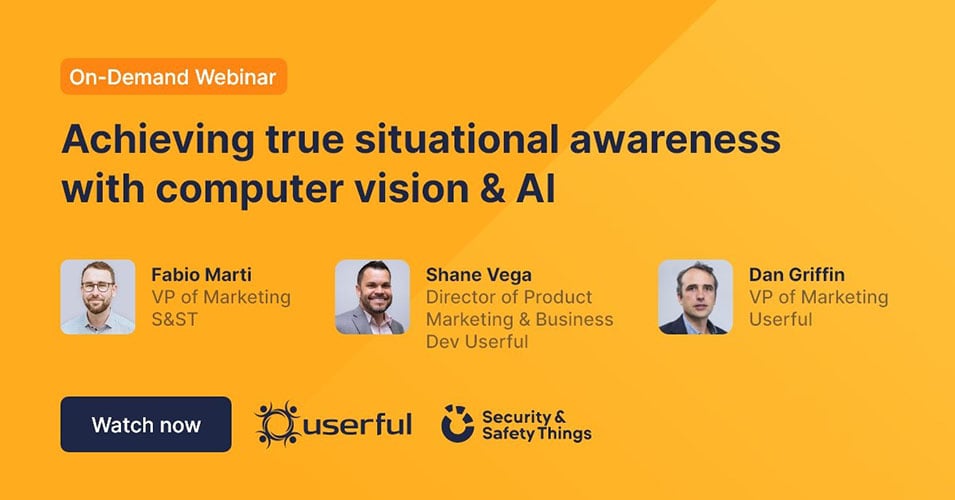 On-Demand Webinar
True Situational Awareness With Computer Vision
Security, Transportation and Emergency Operation Centers are all processing more and more video content and as the number of video sources increases, operators monitoring these camera feeds need new tools to ensure they are aware of what's happening and able to make critical decisions in real-time.
AI can now enhance the human eye in a way that is changing how operation centers of all kinds manage video. This webinar dives into the growing capabilities and use cases for Computer Vision and AI in Operation Centers and beyond.

Join industry innovators Userful and Security & Safety Things in this round table discussion on how Computer Vision and AI helps bring true real-time situational awareness into operations centers and beyond.
In this webinar attendees will learn:
How computer vision helps create valuable and actionable business intelligence
Application areas and use cases where AI has enhanced the human eye and where it cannot.
How platform technologies help ensure users are able to rapidly adopt new technologies such as AI and Computer Vision.
Edge computing's role in bringing system performance improvements that ensure successful adoption of AI and Computer vision.