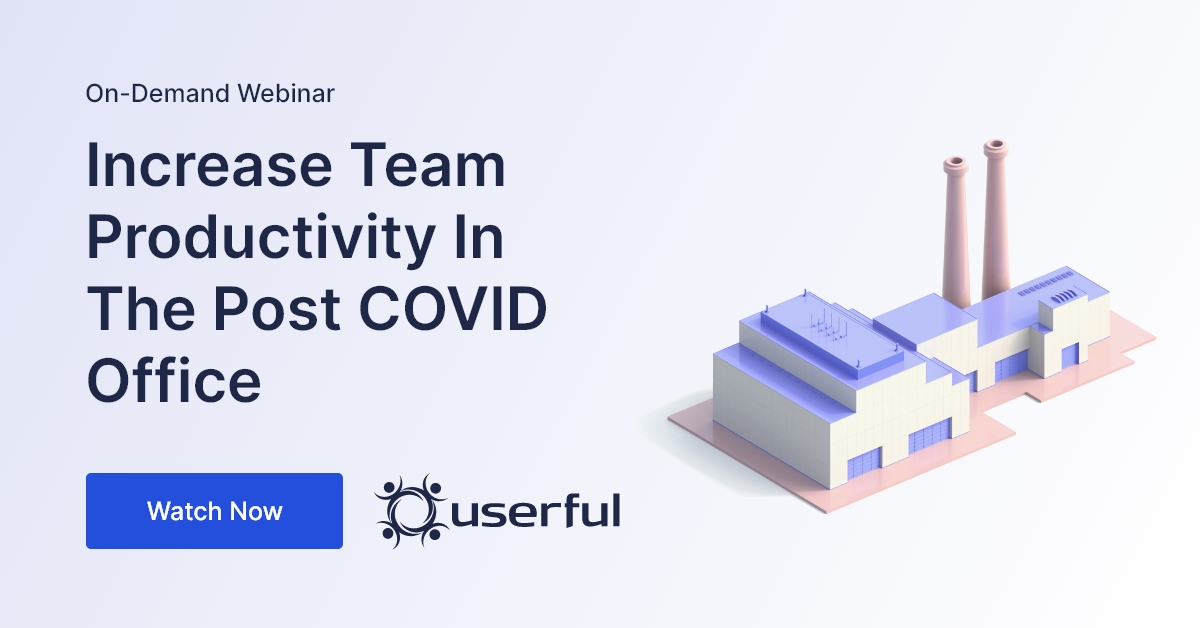 On-Demand Webinar
Increase Team Productivity In The Post COVID Office
Executives and managers are already starting to think about office productivity in a post COVID world. As companies come back to work and managers seek increased productivity from teams returning to the office, visual displays have a key role to play in team communication, collaboration, and productivity.
Teams that learned to effectively operate remotely leveraged visual communication and collaboration tools. While working remotely, organizations relied on video conferencing, chat, and other remote collaboration channels, dashboards, and data metrics. Every home office is centered around a screen.
This webinar will focus on how organizations can build on their remote work learnings with displays and video walls for team collaboration in the office setting.
Our special guest for this webinar will be Daniel Metzger from RX Sense, a software development company that has Userful video walls running in multiple offices to increase team productivity.
Key topics:
Benefits of a video wall for office communication and team collaboration
The Argument for flexibility: in a post covid world, why flexibility should be at the forefront of every buyer's mind
When to use which screen: what belongs on a phone, a desktop monitor, a digital sign or a video wall
Key deployment considerations: learn what a customer thinks you need to know before you deploy
The tangible benefits of central management: Get insights from a centrally managed multi-location deployment.