Jun 23, 2016 12:00:00 AM
·
2 min read
Engaging Customers in Modern Retail with Video Walls

Userful
The Visual Networking Platform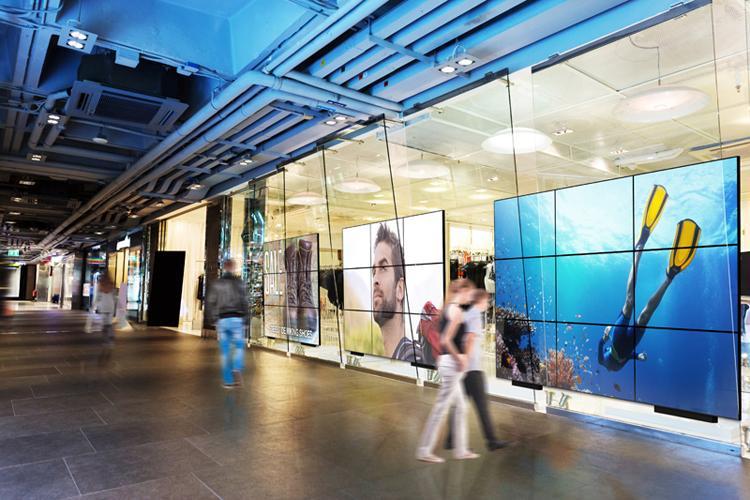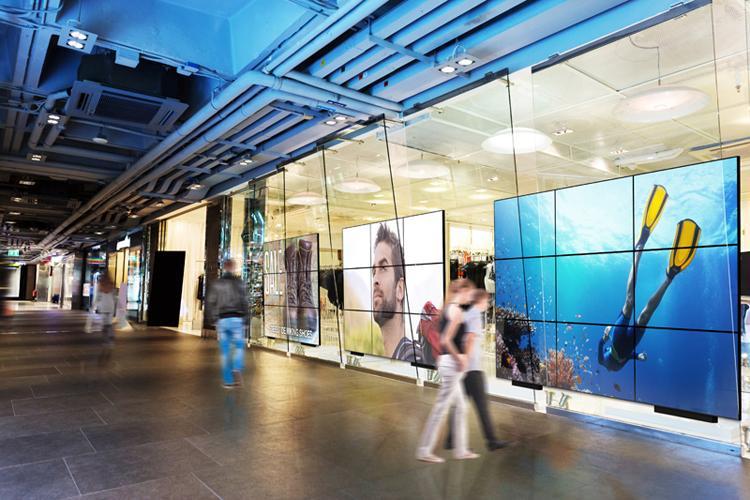 Consumer expectations are growing rapidly when it comes to in-store communications and engagement. Digital displays are crucial to providing the highest-quality consumer experience in today's retail world and are used to attract, inform and inspire consumers. As digital displays in retail proliferate, more and more retailers are looking for a way to stand out from the crowd and for ways to ensure their investment in digital displays has a strong ROI.
Video Walls in retail can address both of these vital requirements--offering a way to stand out from the crowd, draw in customers and promote a brand while at the same time providing an ideal platform for increasing sales. The Userful video wall controller is uniquely suited to ensuring a high ROI in retail environments.
With Userful, for example, you can create a totally unique, one-of-a-kind, artistic video wall with angled displays, a mix of display sizes allowing a design that stands out from the crowd. These mosaic-style video walls attract attention, add to the unique look and feel of a retail environment, and can be used to reinforce the retail brand.
Userful also allows customers to mix video walls and independent displays within a store and synchronize content across all of them, showing exactly the same content at exactly the same time regardless of the size of the displays or whether video walls or individual screens.
Userful also allows retail sales staff to turn the video wall into a sales tool. Administrators can preset various content options (anything from a website to a series of videos or still images) and then sales staff using a phone or tablet can switch among those preset content options. Sales staff just walk up to the video wall and using their phones they can turn it into an interactive sales tool to help inform and engage a customer they're talking to. Instead of just talking about a product, the salesperson can show videos or images or web content about that product quickly and easily with their cell phone or tablet touch screen.
Userful can help retail stores provide an exciting, dynamic shopping experience with relevant information and engaging visual content.