Jul 23, 2019 12:00:00 AM
·
3 min read
USR | Hotel Operations

Userful
The Visual Networking Platform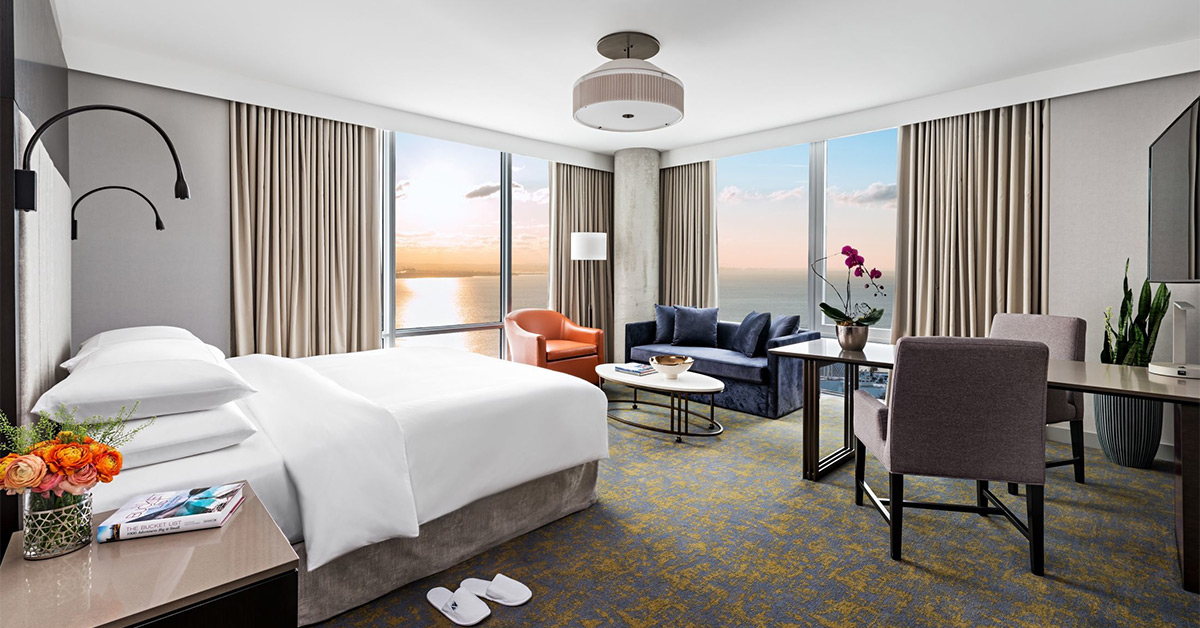 Traverse the Traveler's Decision-Making Process: Upgrade Your Hotel's Offering to Enhance the Guest Experience
To stand out in a sea of lodging options this summer, hospitality industry players must find a way to modernize their amenities to remain competitive and bring in more guests. From quaint bed and breakfasts to leading corporate resorts, managers are striving to implement effective tools that increase profits and lower costs without sacrificing the guest experience.
"Where They Go. Why They Stay," a report by Sullivan and 20|20 Research, explores the traveler decision-making process. Apart from the old classics such as location and local experience, the study shows that above all else—travelers are looking for the most value for their money. However, new research indicates that travelers are less likely to book a hotel over an Airbnb or other homeshare service. So, how do hotel operators vie for the traveler's attention to remain competitive in this new wave of consumerism? By focusing on short-term, achievable ideas to upgrade their offering.
Showcase Local Features and Amenities
With location and local experience remaining top priorities for travelers, it only makes sense to emphasize the local amenities and features guests can enjoy while staying at your hotel.
One of the unique assets of the DoubleTree by Hilton in downtown Victoria, Canada is that it offers one of the best views of the city—stunning panoramas of famed tourist landmarks including the Empress Hotel, the Parliament Buildings, the Inner Harbour and the snow-capped Olympic Mountains. To highlight this feature, the hotel decided to implement a video wall behind the reception desk that showed a live feed from the roof and the panoramic views the hotel offers. The display wows their guests upon arrival by showing them what the view from their rooms will be.
The hotel captures the potential within the flexibility of the Userful solution by switching from the live video stream from the roof to recorded tourism videos, effectively showcasing the city's attractions and further emphasizing the local experience. Moreover, the hotel uses the video wall as a sales tool—reminding guests that they can attain these stunning views from their room by simply upgrading.
Security
According to the Audiovisual and Integrated Experience Association (AVIXA), AV spending from hotels, casinos, and resorts and cruise lines will increase to $14B by 2022, from $7B in 2014 with the bulk of that gain going to security and surveillance. Thinking about your hotel's security will help prevent theft and minimize dangers, resulting in return stays and a good reputation.
Userful's Command and Control Module is a real-time interactive drag-and-drop control tool that allows control room operators to move and resize unlimited sources on a video wall or large display directly from a web browser. This tool gives full power and control to surveillance personnel to monitor visual content and switch quickly between different feeds throughout the hotel's network, significantly improving safety throughout the establishment.
Business Center Solutions
Even though the use of personal laptops, tablets and mobile devices have basically rendered them obsolete, business centers—equipped with workstations, printers and faxes—are deemed very important for the business traveler (51% according to this survey). Even while on vacation, 35 percent of professionals need hotel business services at least once during their stay.
For Canalta Hotels, it wasn't a question as to whether to offer these services, it was a question of how. Userful answered with our Visual Networking Platform solution. It enables guests organizing or participating in business meetings to project visuals and content from multiple sources, and simplifies video conferencing and presentations. Canalta is able to offer this service while reducing both hardware and maintenance costs by 33 percent.
Whether guests are traveling for business or pleasure this summer, their choice of lodging could make or break their travel experience. By focusing on these achievable, short-term upgrades, hotel operators can ensure that guests know what type of experience they can expect, improving the guest experience and increasing profits.