Mar 9, 2017 12:00:00 AM
·
2 min read
Video Wall News | March 2017

Userful
The Visual Networking Platform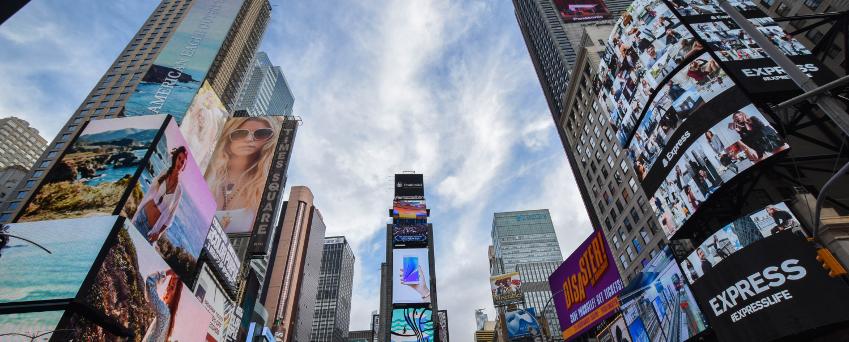 Each month Userful publishes Video Wall News, a curated selection of articles about video walls and digital signage.
Video Walls in Architecture and Interior Design
Is there a happy medium where technology meets design? The answer is video walls. Check out this article by Userful's very own CTO, Tim Griffin, (originally published by Retrofit) on his insight into video walls in the architecture industry. @RetrofitMag Read more >>
Online MBA Classrooms: Virtually Like the Real Thing?
Have you heard about Window on the World? Video walls are being used everywhere. This article looks at how students can connect and collaborate wherever where they are through technology. Read more >>
DOOH Trends In 2017: 3 Questions
Digital Out of Home or DOOH continues to be a major force in the digital signage space, as innovators continuously craft hyper localized creative campaigns that facilitate hyper targeting and more intelligent campaigns.
To get a feel for what's around the corner in 2017, Digital Signage Today asks Rich Ventura, the 2017 chairman of the Digital Signage Federation, three questions about DOOH in 2017. Read more >>
Bonus link: Growing Along with DOOH: An Interview with AdSemble Founder and CEO Matthew Olivieri
Digital Signage At Entertainment Venues – What to Look for in 2017
Digital signage is no stranger to entertainment venues. Aquariums, museums, amusement parks and other major tourist attractions all integrate digital signage in very useful ways.
But, as ICX Association notes, 2017 will bring about some exciting changes in how signage is deployed in these venues. Here are some of the major factors and trends that will drive this shift. Read more >>
---
About Userful
Userful Corporation is a leading infrastructure software company that makes it simple and affordable for organizations to drive and centrally manage intelligent displays. Read more about our video wall controller.