Mar 23, 2017 12:00:00 AM
·
4 min read
An Interview with AVNation's Tim Albright

Userful
The Visual Networking Platform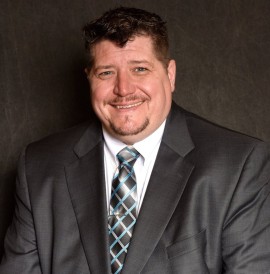 Tim Albright is the founder of AVNation and is the driving force behind the AVNation network, which creates and broadcasts podcasts aimed at members of the audiovisual industry.
Albright is an accredited InfoComm CTS (B.S.) and is pursuing an M.S. in Mass Communications. When not steering AVNation, Tim designs AV systems for churches both large and small, Fortune 500 companies, and education facilities.
Here, Tim talks with Userful to discuss trends facing the audiovisual industry.
Tell us a bit about AVNation. What problems you help solve?
AVNation is a digital media platform where journalists and AV professionals report on industry trends. AVNation is unique: we provide a working person's view of the industry. We have been in "back of the rack" at midnight, trying to make things work for a conference call first thing in the morning.
So, you have a strong industry focus...
Yes. Our audience is made up of integrators and the people who work on the integration field, the technology managers who manage AV systems, and manufacturers and other members of the industry.
So, we focus on reporting about anything that has anything to do with making great audiovisual systems. We also bring a unique perspective that a traditional AV industry journalist wouldn't have. I myself am a programmer with a lot of experience with AV control systems.
What trends do you think the AV industry should be aware of?
What I have observed is that there is a 4K "arms race" underway at the moment. However, the question I have is: where is the 4K content? While 4K looks beautiful, the AV industry has to understand that 4K presents a much larger canvass to work with. And this presents challenges for executing a content strategy effectively. If you don't have appropriate content, 4K is not a good fit for your business.
AVNation TV has talked about Internet of Things recently. How do you think IoT will impact the industry?
There is going to come a time when the CEO of a corporation who has lived with an Alexa for two years is going to ask why they can't do voice control in the boardroom. They can do it at home, right?
However, this sort of IoT use-case is harder to execute than it looks. Microphones can be flakey and don't always work the way they are supposed to. There are issues of security and privacy when using the cloud to power voice controls. As AV integrators, we're going to have to make that happen and be as seamless as possible.
On the other hand, in the AV industry we have taken disparate devices for years, and have made them work together. The bigger issue with IoT and the audiovisual industry is security. Security presents a massive challenge for connected devices.
You run a news organization, and in a recent blog post you had some ideas about how members of the AV community can conduct more effective PR. What do you recommend?
What is the goal of PR? It is to get your companies name out into the marketplace in front of your clients and potential clients to be seen as a thought leader and someone to go to when the time comes to get audio-visual work done.
There is some validity in being on SCN's Top 50 or Commercial Integrator's 40 under 40 list. Let me ask you a question, do your customers read those magazines or go to those sites? Not a vast majority of them.
What questions are you asking as an audiovisual professional in 2017?
The industry is always changing. So, the questions I would ask are: as you look at your revenue generation, how do you make the decision to change, or add to, what you are doing? What does that process look like for you and your company?
Some integrators have shifted from selling just boxes where the margins have shrunk every year and toward selling services. Those decisions have come with training or hiring new talent, changing the focus of the sales team, and I'm certain a fair amount of fear.
Stay in touch with Tim Albright and AVNation on Twitter at @AVNationTV.
---
Read more about how the Userful video wall works, making video wall set up and management a breeze for AV systems integrators.