Oct 31, 2019 12:00:00 AM
·
3 min read
When it Comes to Control Rooms, Visualization and Collaboration is Key

Userful
The Visual Networking Platform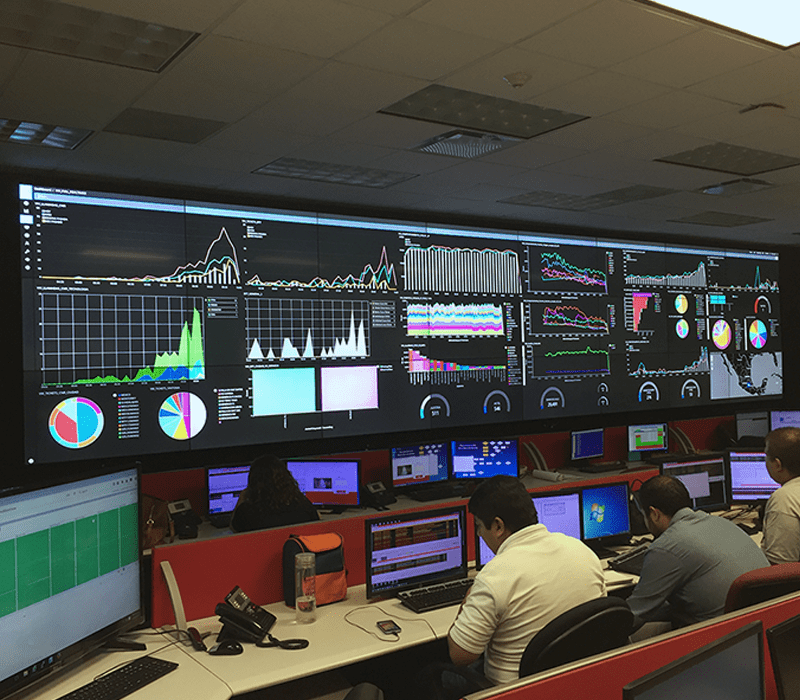 Control rooms enable organizations to efficiently monitor multiple information streams and use the data collected to make accurate mission-critical decisions. If operators do not properly manage the numerous data streams, they end up with an information overload that becomes detrimental to their business. Learn why the control room needs to be equipped with top-of-the-line technology to operate at peak performance.
Split-second decisions
Control rooms are traditionally found in high-security, high-alert information centers—such as power plants, transportation control facilities, military facilities, and call centers, among others. Control room operators must make quick decisions–where a decision may result in life or death–requiring operators to utilize all the tools at their disposal including technology, all situation variables, and other team members. Operators need an effective video wall solution that serves as a visualization tool allowing operators to manage all data streams efficiently.
Given the amount of data flowing in from the field into the monitoring systems, collaboration is key for successful control room project management and informed decision making. There are two layouts control rooms are organized by; the first is a "supporting cast" and the second a "collaborative" environment. Companies must find the balance in their mission-critical control rooms–but is there a right choice?
Supporting Cast
One central operator manages the video wall while the other analysts offer information and send content to the operator controlling the video wall system.
A supporting cast environment can cause a bit of information disarray while maintaining a single source of truth (SSOT) within one decision-maker. In this setting, one analyst controls the entire video wall display while the other analysts feed information. The information is sometimes fed verbally, on hand-written notes, emails and other methods, causing information overload and disorganization for the analyst in charge. When a mission-critical decision arises, the single operator cannot scale to manage multiple information feeds and make a well-informed decision.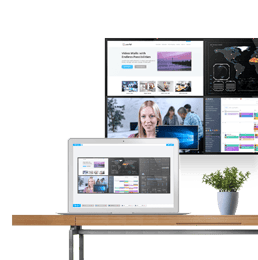 Collaborative
Individual analysts send content to the video wall, removing the process bottleneck.
The collaborative environment is the most recommended option for control rooms. Here all analysts act as control room feed operators, display information as needed, which establishes the video wall in front as the SSOT. Collaboration is key for a streamlined information and decision-making process to enable success in a high-pressure environment.
Userful developed a solution to enable control room analysts to maintain video walls as the SSOT, the Command and Control Module. Analysts can choose from an unlimited number of sources to display on the video wall, drag and resize content as necessary, enabling ful control from a web browser, with no apps required. Analysts can easily collaborate with teams from anywhere, promoting real global decision-making powers.
A few key features of the Command and Control Module include:
An entirely browser-based tool that runs on any platform; no additional software to install or manage and integrate seamlessly with current client software
Unlimited number of sources and user licenses for increased flexibility
Multiple operators can work simultaneously on the same display
Can work entirely on LAN; no WAN or internet connection required for increased security
Easy and intuitive interface that does not require additional training
Talk to a Userful Specialist
Want to learn how we can do this with your corporate display application? Use the form below and lets talk!
Book a meeting