Sep 19, 2019 12:00:00 AM
·
2 min read
Deploying Corporate Applications on to Smart Displays

Userful
The Visual Networking Platform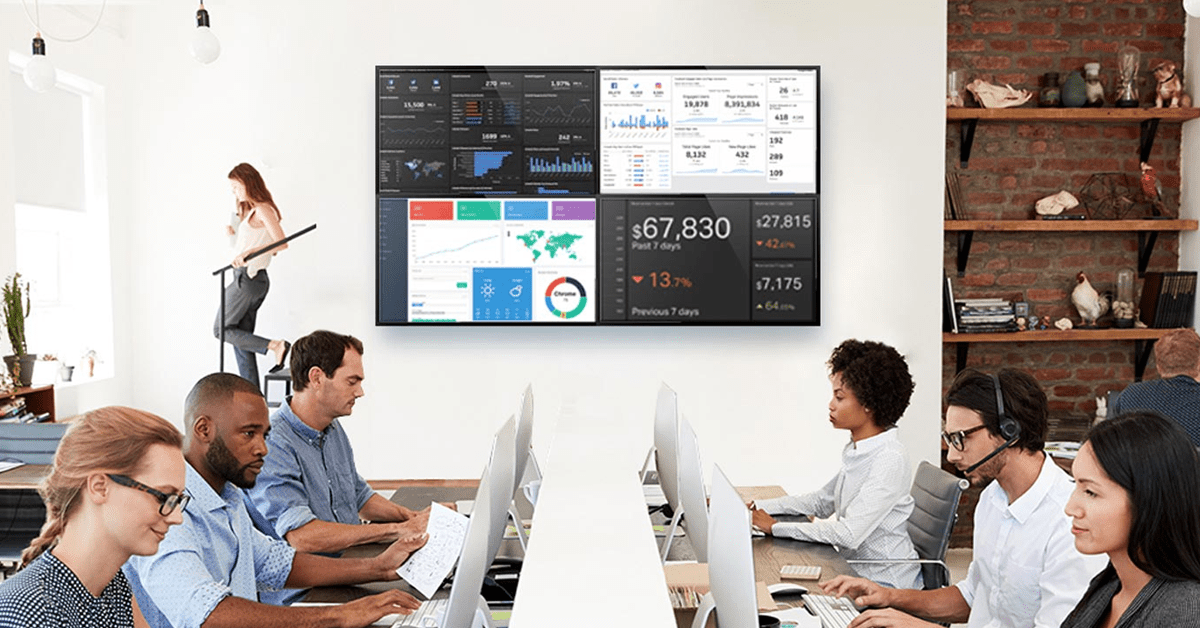 Smart displays have an embedded player or computer built into the display itself. They're common among commercial as well as consumer-grade displays and they're the device that allows people to watch Netflix directly on a TV with no set-top box or media player. They also have commercial applications allowing IT departments to more easily and more cost-effectively display a variety of content onto screens throughout their organizations.
Just as a Smart TV allows you to watch Netflix without buying or integrating or having another remote control device for an additional set-top box, a Smart Display allows an IT department to display corporate applications without additional hardware.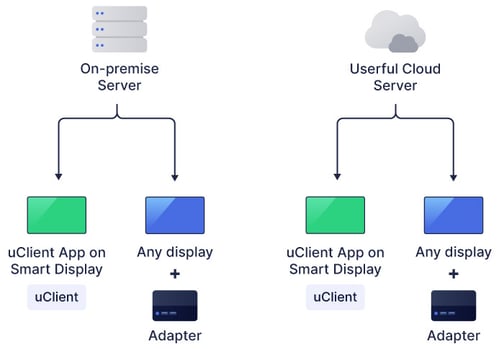 However many IT managers have been scratching their heads wondering how to get the various applications they want on a Smart Display without the need for additional hardware. Do they need to carefully research the apps available on each Smart display? How can they be sure the applications they might need in the future can also be deployed on Smart Displays that they're purchasing now.
Userful is the answer. Userful enables customers to deploy any content source to any screen at any time and in real-time with little or no hardware involved. And when we say any source, we have all your corporate applications in mind from Sprinkler to Citrix and from Ignition to Tableau.
Userful operates directly on smart displays from either on an on-premise server or from a cloud-based server. The Userful server, whether in the cloud or on-premise takes your corporate application (whether it's directly displayed on a web browser or requires an app to be installed on the Userful server) and displays it on one or more screens. Those can be individual displays or video walls, and the displays can each show their own content and corporate applications or the same corporate application can be mirrored across many different screens, within one office or across multiple locations.
Along with the ability to efficiently and easily display your applications, Userful makes it easy to manage them. Choose what's displayed when where, schedule content changes, use our API to change the content displayed, or empower local staff with options as to which applications they want to display when.
Userful's the easy way to deploy just about any application or content source across any and many screens in real-time throughout your organization.
Talk to a Userful Specialist
Want to learn how we can do this with your corporate display application? Use the form below and lets talk!
Book a meeting