May 29, 2020 12:00:00 AM
·
2 min read
How Userful Helps Organizations Integrate Thermal Cameras - Part 1

Userful
The Visual Networking Platform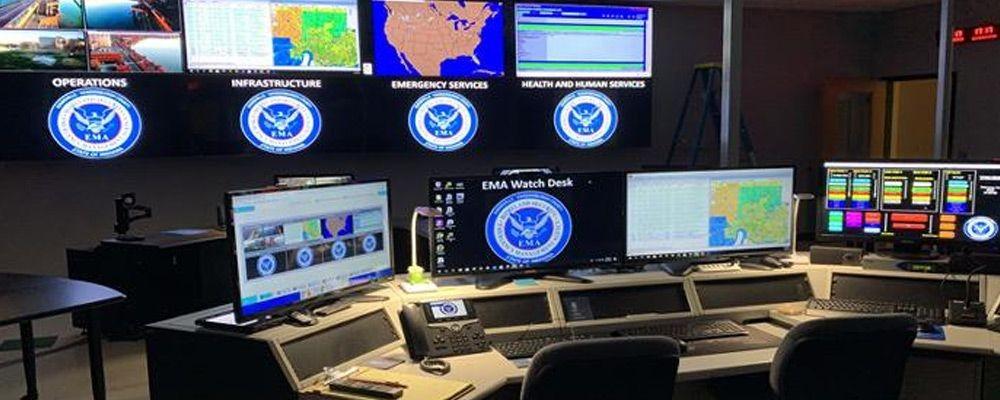 In the post COVID world it's vital that companies be able to integrate thermal testing systems and social distancing measures into their digital signage and display infrastructure.
Economies are starting to open up again, with some countries allowing children to go back to school and hotels/restaurants reopening for business. Organizations are being required to take safety measures, in order to protect staff and customers. It is known that elevated body temperatures can be an indication of the potential danger of infections, and close proximity can increase the risk of contagion. Organizations are leveraging thermal sensing technologies, as well as proximity detection to enforce the required safety measures.
Certainly a new market is opening up, as we are seeing a rise in the number of companies offering thermal cameras and sensing equipment. One can't help but wonder what are the implications for retailers or sporting venues or any other organization; Should they invest in thermal imaging solutions? Should they invest in a distance monitoring solution instead? Should they deploy both?
If they invest in the latter, how would they manage and operate these solutions from different vendors and how would they monitor the amount of data coming in, in order to make timely and critical decisions?
Here is where a platform like Userful's Visual Networking Platform comes into play. The solution unifies all these external devices and sensors and enables the visualization of data, readings, dashboards, video, etc. by delivering them to digital displays (whether they are stand alone displays, video walls, or a mix of both) and provides intuitive content management and source control.
Leveraging a powerful API
Userful has an Rest-API that enables swift integration with all these external devices, like cameras from hundreds of different vendors—including cameras supporting in-camera analytics and/or thermal imaging. Users can configure the triggers and events inside a video management server (VMS), for example:
Detection of people at a distance less than 1.5 meter between them
Detecting when the number of people inside a space surpasses a threshold
Detection of high temperature on people
Any of these events can trigger an HTTP call to the Userful API, allowing the Userful Server to automatically change the content on a video wall, an individual display or a group of displays.
How simple this is to deploy? In Part 2 of this blog we'll provide a detailed example of how you can implement a system like this with Userful. Click here to access Part 2