Jul 28, 2017 12:00:00 AM
·
2 min read
Userful Video Wall in Control Rooms, Command Centers and Nocs.

Userful
The Visual Networking Platform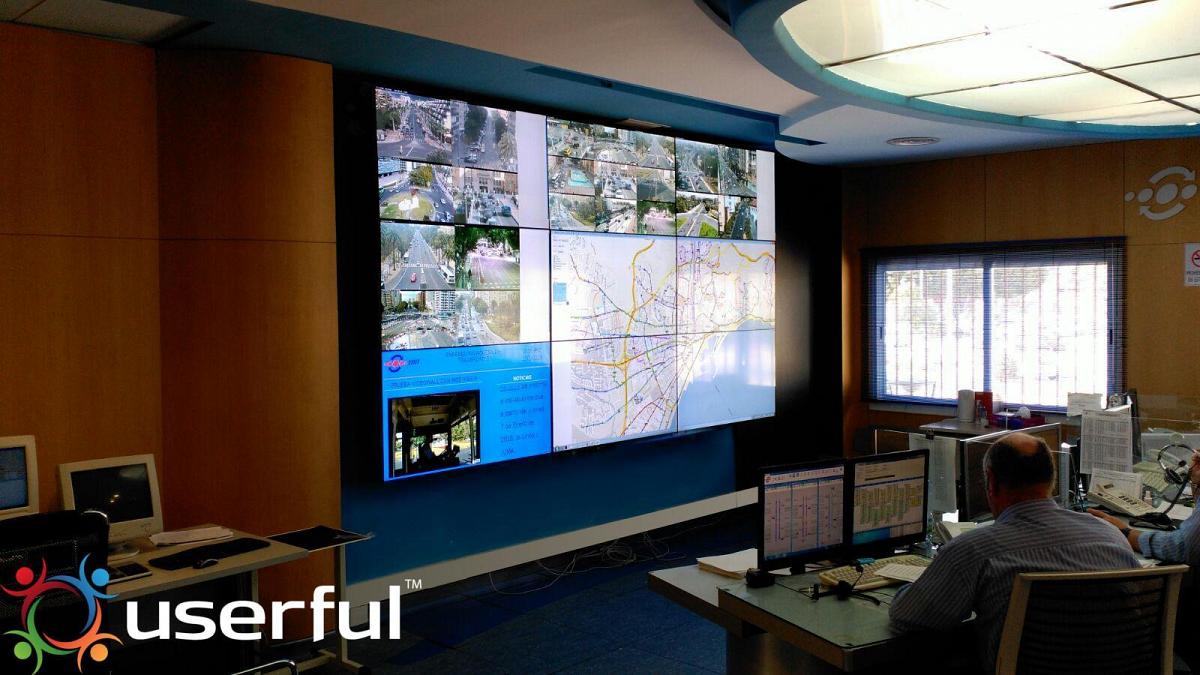 We have just unveiled our most recent video Userful Video Wall for Control Rooms, Command Centers, and Network Operation Centers (NOC). It provides a comprehensive introduction to all the features that make Userful the ideal solution for control rooms and command centers.
You will see how easy Userful makes it is to deploy a video wall for better data visualization and analysis and for more efficient team collaboration. A Userful video wall is an ideal way to ensure you're making informed decisions in your control room.
Userful is a flexible and powerful solution, a platform that allows staff to display content from just about any source in different zones within a video wall. And what's more, they can easily switch the content and video wall layout with just a button. This video shows how easy it is for an operator to take control of the mouse and keyboard of any zone within a video wall for real-time interaction.
---
Visit our website for the latest information on the Userful video wall, and learn more about video walls in control rooms, by visiting our Control Room Video Wall page.
We also wanted to remind you that Userful is on the largest online database for AV products and services, AV-iQ. Visit it here and bookmark it as a reference for your future projects!