Feb 10, 2016 2:00:00 AM
·
2 min read
Screen Mirroring for Video Walls and Why it is Important

Userful
The Visual Networking Platform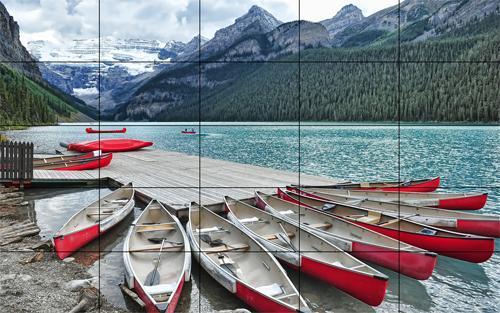 One powerful advantage of using a centralized architecture for video over IP delivery is the ability to capture or render a single source once (using a powerful but low-cost host server) and distribute over an IP network to 50+ individual zero-clients an identical, perfectly synchronized 30fps video stream.
Userful's new mirroring feature makes this easy and it saves enormous amounts of CPU, bandwidth, and other costs by copying that single source to multiple displays.
Userful is rapidly becoming the most flexible, intuitive, and powerful IP-based matrix switch solution on the market. Previous approaches to this problem were either a traditional matrix switch (restricted in cable length and the type and very confusing to operate), or are an "over IP" solution (that adds unwanted latency, is very expensive, are inconsistent in image quality, and can flood your network or require a full 10gig network).
Either way, these solutions are complex to set up and require a separate PC to create or generate the source signal you want to distribute, and often can't pair a heterogeneous mix of output resolutions to a single input signal.
The Userful solution renders a source once and distributes it from a single PC with full 1080p 30fps over a standard gigabit network (with an optional 10gig uplink connection between host and switch), to a large group of displays.
Furthermore, you can flag any welcome screen for mirroring. This works with all session profiles, even virtual machines. You can designate a single screen as the source and can mirror it across all displays, so if you want, for example, to broadcast what you are doing across a large video wall at the front of the room, as well as several throughout the building, it is possible.
Let's say you want to play a 1080p resolution youtube video on 10 displays, with mirroring this consumes less than 10% of the CPU, whereas with individual playback it would easily consume 100% of the CPU.
Do mirrored screens need to match resolution?
In short, no. Displays of multiple resolutions can be included in the mirror group. With mirroring you always identify the source display. The content will be rendered at that resolution then mirrored out to the other displays in the group.
Hence if you have different resolutions of displays in mirror group the source will be upscaled (or downscaled) as appropriate to match. Let's say you have a 4k video wall and a 1080p screen in the same mirror group.
If you designate the video wall as the source it will consume significantly more CPU to render the canvas. Designating the 1080p screen as your source will substantially reduce CPU usage, but you will end up viewing an upscaled image on the video wall.
Book a Meeting
Schedule a time with one of our Userful specialists.
Book meeting