Apr 6, 2017 12:00:00 AM
·
3 min read
Video Wall News | April 2017

Userful
The Visual Networking Platform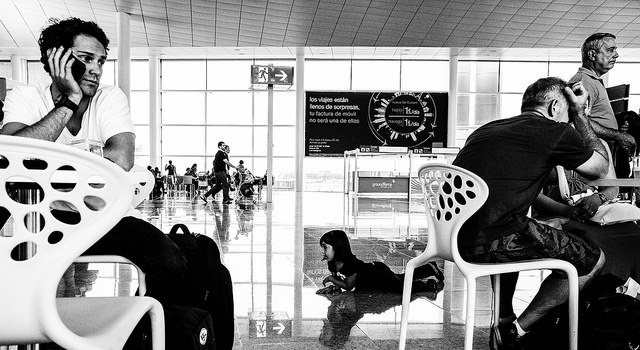 Each month Userful publishes Video Wall News, a curated selection of articles about video walls and digital signage.
INFOGRAPHIC:
What AV Professionals Can Learn from McDonald's Menu Boards
Since 2015 McDonald's has introduced a digital signage menu board across its restaurants, and in recent months added more than 7,000 digital menu kiosks in locations around Europe. In this infographic, take a look at what restaurants can learn from McDonald's shift to using digital signage in its menu boards. Read more >>
Bonus link: How do you organize a full range of #digitalsignage screens at an airport? Find out in this great new 16:9 podcast.
Do You "Make People Feel Something"?
"There's been talk recently of a split in the advertising industry, between 'traditional' creative campaigns versus content influenced and informed by data," says AV industry veteran Ian Haworth. However, Haworth says, whether the idea takes the form of film, art, web interfaces or technology such as AI, it's all meaningless unless you make people feel something. Read more >>
Report: Digital Signage Summit 2017
More than 100 delegates attended the Digital Signage Summit, a conference that explored themes of consolidation in the industry, creating the smart retail store and the role of digital signage in the ubiquitous Internet of Things (IoT).

Read a recap of the conference here.
Has the Digital Signage Industry Finally Reached Maturity?
It seems that 2016 has paved the way for an incredible DSE2017 exhibition, like no other year has done so before. With both The Euro 2016 and the Rio Olympics leveraging big time the use of digital displays to engage audiences (and provide a platform for sponsors and brands to showcase themselves) it seems that buyers are "opting to go digital organically". Read more >>
Global Shipments of Digital Signage Displays to Reach 22.9 Million by 2021
According to a report from Berg Insight, projects an increase from 37.6 million units in 2016 to 87.2 million in 2021, with all market verticals contributing to such growth. Read more >>
---
About Userful
Userful Corporation is a leading infrastructure software company that makes it simple and affordable for organizations to drive and centrally manage intelligent displays. Read more about our video wall processor solution.