May 19, 2017 12:00:00 AM
·
3 min read
Video Wall News | May 2017

Userful
The Visual Networking Platform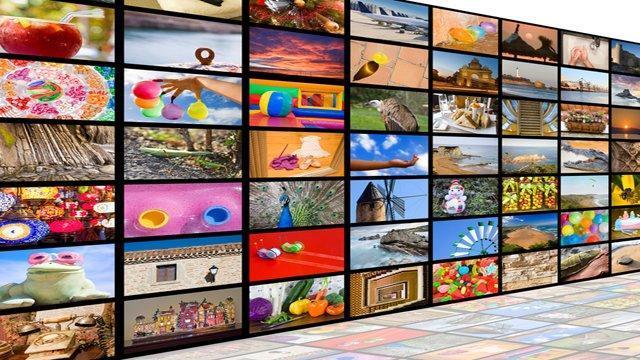 Each month Userful publishes Video Wall News, a curated selection of articles about video walls and digital signage.
What You Need to Know About Video Wall Processors & Probably Never Thought to Ask
"The over-IP network-based approach is by far the most flexible and scalable. It addresses the fundamental challenge other processors face: lack of flexibility and the inability to change and grow with the customer." Written by our in-house expert, Tim Griffin and published by Digital Signage Connection (@DSConnection), this article brings you some answers and insight into the three main categories of video wall processors. Read more >>
Lessons Learned: Important Takeaways on Digital Signage for QSRs
Looking to deploy digital signage in a QSR environment? It's easy to make mistakes. Subway and Dairy Queen share their experience so you can avoid the same mistakes they made. (@DigSignageToday) Read more >>
A Swimmingly Engaging Example of Digital Signage
Here's an eye-catching example of engaging digital signage! Sixteen:Nine (@sixteennine) posted these photos and video of augmented reality digital signs in Slovenia that bring marine life to the city streets. Read more >>
Video Walls: A New Realm of Expressive Architecture
Wonder what is one of the most interesting and unexplored modern materials at the architect's disposal? In 'Video Wall in Architecture', a feature from Architectural Products magazine, our CTO, Tim Griffin, gives insight into how limitless the range of expressive options video walls can be. Read more >>
Digital Signage Client from Hell? 6 Red Flags to Help You Steer Clear
Drawing upon direct experience with digital signage deployments, this article from Commercial Integrator (@commintegrator) identifies 6 red flags that A/V and system integrators should watch out for before accepting digital signage clients. Read more >>
---
About Userful
Userful Corporation is a leading infrastructure software company that makes it simple and affordable for organizations to drive and centrally manage intelligent displays. Read more about our video wall processor solution.