Apr 19, 2016 12:00:00 AM
·
1 min read
Artistic or Mosaic-Style Video Walls Are the Next Big Thing

Userful
The Visual Networking Platform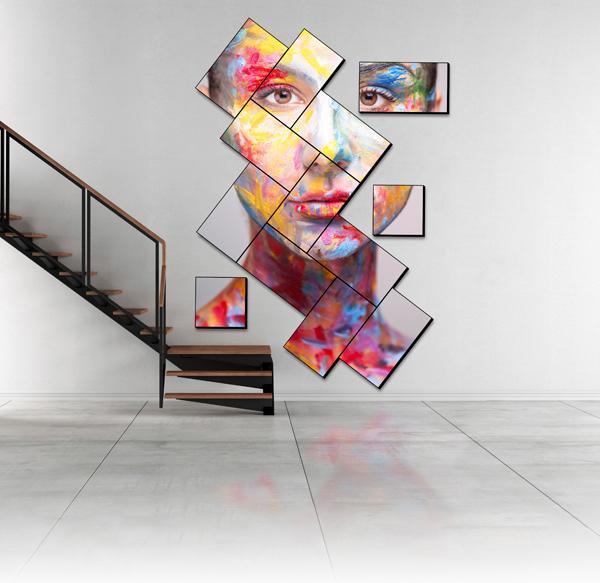 Grid video walls are now becoming standard fare. You see them everywhere, and yet the whole point of a video wall is to ignite people's imagination and stand out within the visual landscape. Today, if you're going to go to the expense of putting up a video wall, why not go the extra mile and make it something that truly captures attention and kindles the imagination?
The main hold up on more innovative and artistic style video walls has been complexity and expense—some one-of-a-kind artistic video walls cost as much as $10,000 per screen. However, this is no longer the case and new solutions are driving new interest in artistic or mosaic-style video walls.
Artistic, Mosaic-style and non-standard layout options
Video walls are powerful tools to command customer attention, and organizations who want to make a unique statement or architectural impact with their video wall may want to place screens in a unique fashion. Userful's integrated layout tool allows any screen to be rotated at any angle, as well as ad-hoc placement of displays anywhere on the canvas. The Userful Control Center—our unique browser-based Graphical User Interface allows drag and drop visual configuration of just about any screen layout with bezel compensation and more. Screens can overlap and screens of different sizes and aspect ratio can be combined and arranged in a variety of creative artistic layouts. Watch this video to see a great example of this feature in use.