Mar 2, 2017 2:00:00 AM
·
3 min read
5 Key Tips for Successfully Deploying Your Video Wall

Userful
The Visual Networking Platform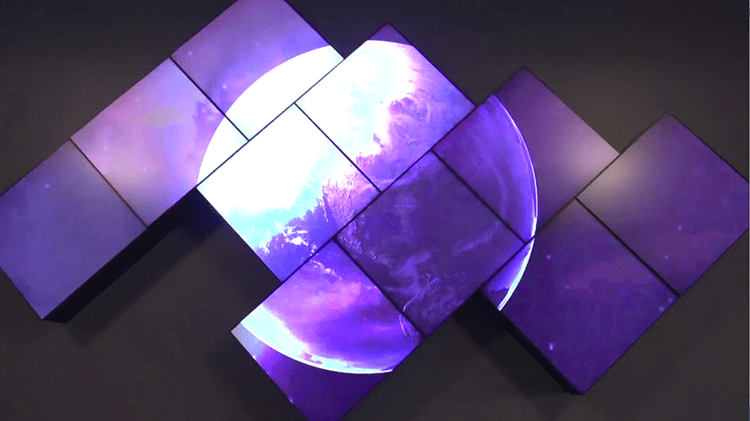 There are many variables that can make or break your video wall deployment. Being prepared is the best way to both impress your audience without breaking the bank.
Here at Userful, we have helped hundreds of businesses deploy video walls, and have encountered just about every challenge, hurdle, roadblock--and opportunity there is.
Deploying a video wall involves a lot of planning. As with any new project, some ground work has to carried out and some key considerations have to be taken into account.
In this post we wanted to share with you the 5 key tips you need to know in order to successfully deploy your next video wall:
Tip 1. Choose the Right Layout Sizing for Your Audience
Determine your audience and the type of messages you want to send via your video wall and how often these messages will change.
Grid Layout or Artistic Layout?
Is your goal clear communication of specific written messages? Then a grid layout may be best. Do you intend to make an impact with a unique design? Choose an artistic layout instead.
Tip 2. Pay Attention to Location
It may seem like common sense to choose the most prominent location for your video wall. But be aware that sun or bright lights can darken the display and create glare.
Consider your surroundings and lighting conditions to ensure visibility and legibility at various times of day.
Tip 3. Plan Out Wiring and Connectivity
Cabling is something that should be planned and executed effectively. A rat's nest of cables will mean hours and hours of extra work and lost productivity in the future.
First of all, determine where the PC that will drive your video wall will be located. For example, your host PC can be either at the video wall location or in the server room.
Cat5e, Cat6 and Gigabit Switches
If you choose to locate you PC at video wall location you can use a wireless network connection for content access. If your PC is located in the server room you will need to have at least one Cat5e or Cat6 Ethernet cable traveling to a gigabit switch at the video wall location.
Alternatively you can have one cable per screen and have your switch in the server room as well.
Tip 4. Plan Your Mounting
There are a wide range of video wall mounts. you need to ensure your wall and mounting system can handle the weight and size of the displays.
Direct Wall-Mount
If you are mounting directly on the wall and you have more than a few rows of displays ensure there is sufficient space for the heated air from the displays to rise.
Recessed Displays
If you are recessing the displays to be plush with the surface of the wall ensure there is vending or active cooling to ensure that displays don't overheat. Be sure to know you have enough space behind the display for cooling fan systems and the recessed cavity is built with sufficient either passive or active venting in mind.
In addition, you'll want to make sure the walls or free-standing display support structures are sufficient to support the weight of your displays.
Tip 5. Provide Compelling Content
When it comes to content for your video wall, you can create or reuse content. But content should always be compelling and relevant to your customer.
Content Delivery on a Video Wall
There are many ways to deliver content to your video wall. You can have standard video formats (i.e. .mp4, .avi, .mpg, etc.) organized in a playlist and reproduced in a loop on your displays.
You can also use HDMI/SDI capture cards and get multiple HDMI sources, such as cameras, laptops, PVRs, and more. Web streaming is another way that you can deliver content to your video wall. Also there is what are called Content Management Systems (CMS) that allow you to organize different content in a personalized canvas, from videos to static images, you can add weather and sports widgets and embed web content. This canvas will transfer directly to your video wall displays.
---
Read more about how to transform a PC into a video wall controller, or join our mailing list to get more tips on video walls and solutions.