Sep 30, 2019 12:00:00 AM
·
4 min read
Delivering Unique Experiences in Dining, Bars and Nightclubs

Userful
The Visual Networking Platform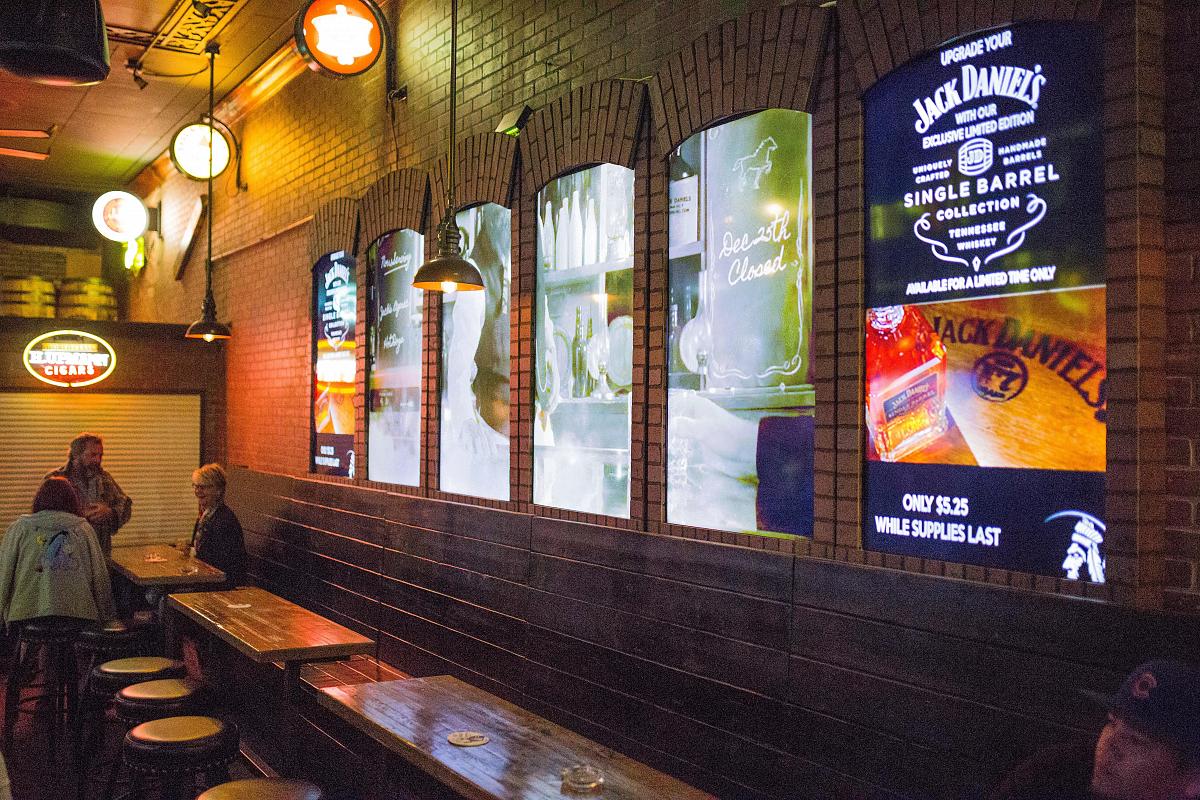 With the ever-growing influence of technology and trends, restaurant and bar patrons today are expecting more than just delicious food and good customer service. While these qualities remain important, people today are looking for a memorable experience above all else.
We've seen the rise in experiential dining exemplified through the popularity of pop-up restaurants, where a restaurant can be accessed for a limited time and often has a theme, limited menu, etc. to create a one-of-a-kind experience that draws big crowds.
Technology nowadays sit at the forefront of our daily lives, with Millennials driving the "digital revolution." This presents a great opportunity because this generation contributes to one quarter of the U.S population (83.1 million), and is estimated to collectively spend $1.4 trillion in the U.S. by 2020—making them the living generation with the most purchasing power. It only makes sense that even the food and service industry get on board the digital train.
A unique, creative experience can be generated in established restaurants and bars by catering (no pun intended) to the needs of Millennials through the implementation of eye-catching technological advancements that cultivate an immersive experience. Continue reading to see a few restaurants and bars that have evolved to meet the needs of this powerful market.
Enhanced Ambiance
To create a memorable experience for your patrons, you don't need to completely reinvent your concept. By making a few simple, but impactful upgrades to improve the ambiance, you can capitalize on the experiential dining trend while staying on brand.
Smokin' Joe's Pub, the busiest bar in the heart of downtown Sarasota, Florida, attracts both local and out-of-town patrons on a nightly basis. In a display of immense creativity, they created a "window" into the future, literally. Leveraging the flexibility of Userful's artistic video wall capabilities, they installed six-displays and embedded them within brick frames—resembling real windows—to maintain the character of the establishment.
This upgrade actually provided Smokin' Joe's Pub with endless possibilities to enhance their ambiance. They can easily set the mood for Valentine's Day with an image of a romantic Paris, or perhaps display a wintery scene à-la-Dickens, in sunny Florida, during Christmas time, and even display footage of an aquarium to provide an underwater experience, all with the touch of a button through Userful's Visual Networking Platform management tool.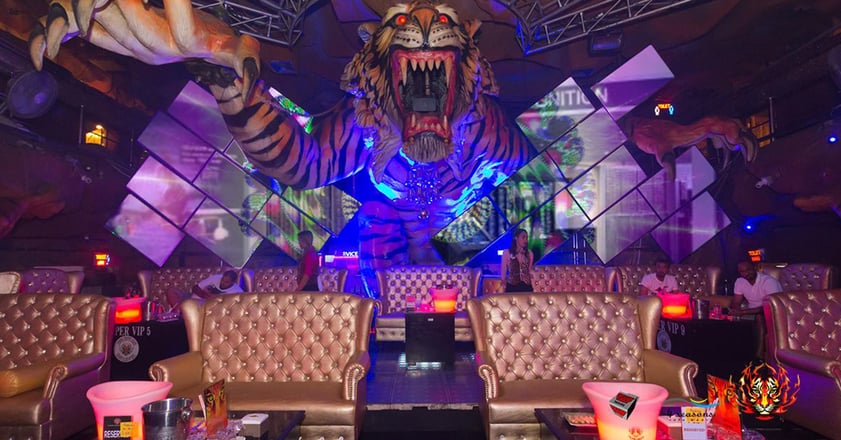 Never Boring
Vacationers have higher expectations for a memorable experience than the average patron, so establishments in tourist destinations need to up their game—and offer something no one else has—to keep the flow of people coming.
One great example is the Tiger Nightclub, a 54,000-sqft complex with 4 floors of pure entertainment, located in the heart of one of the most coveted tourist destinations—Phuket, Thailand. Surrounded by a myriad of nightlife establishments, they needed something to stand out from the crowd (apparently a 13-ft statue of a tiger wasn't enough), and deployed an impressive network of 94 displays throughout the venue, including two 10-display artistic video walls on each side of the tiger statue.
Userful's approach to AV-over-IP allows the club to manage the displays on-site or through the cloud with unparalleled performance. The club can now better showcase promotions and events through this impressive network of displays.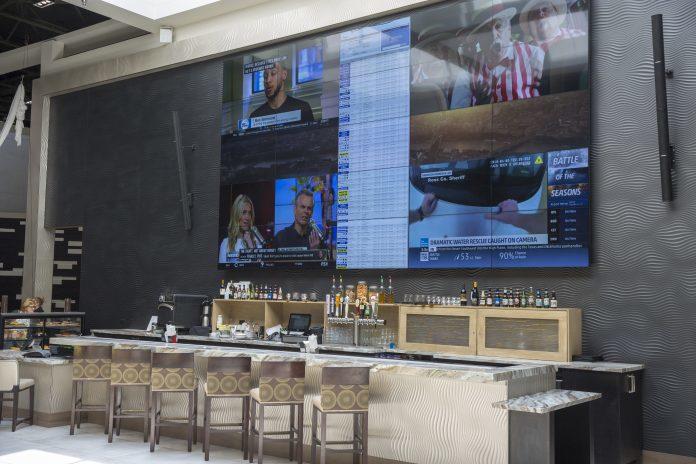 Mass Appeal
What do you do when your clientele consists of some of the most diverse group there is? Take the Drift Kitchen and Bar at the Holiday Inn in Orlando's International Airport. Hosting business people, families with kids, and everything in between, they found the ideal way to appease to all tastes and interests with a show-stopping 23-foot video wall. Using the advanced Zone feature in Userful's Visual Networking Platform, they can showcase all kinds of different content and sources in the huge video wall canvas, keeping everyone happy, and creating a great environment for socializing.
A memorable experience has become more of a necessity than a nicety. To remain competitive, restaurants and bars must invest in opportunities to reach the tech-savvy generation that is driving this trend. By delivering on the digital needs of this connected crew, these businesses can stake their claim in an ever-growing market of experiential evening options.
Talk to a Userful Specialist
Want to learn how we can do this with your corporate display application? Use the form below and lets talk!
Book a meeting