Mar 30, 2017 12:00:00 AM
·
2 min read
What's New This Week? DSE 2017 and New Features!

Userful
The Visual Networking Platform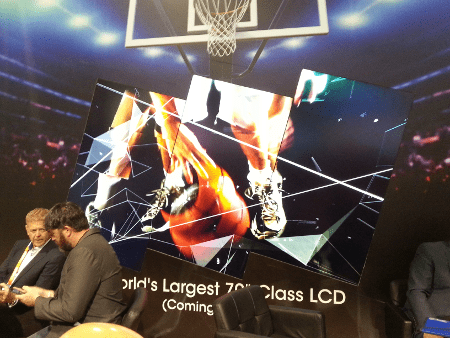 We have been having a great time this week at DSE 2017 in Las Vegas. It has been an exciting week, seeing our video wall solution showcased by so many of our partners in their booths. Sharp Electronics, Philips Professional Display Solutions and Keywest Technology are just some of our partners who were using Userful to power their stunning displays at DSE.

Here are a few images of the video wall displays: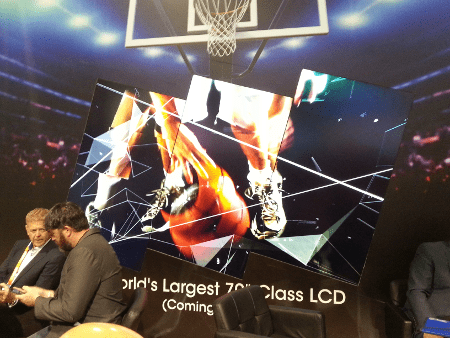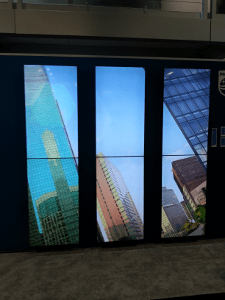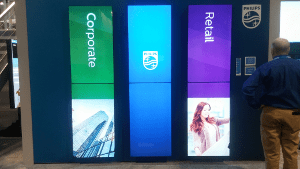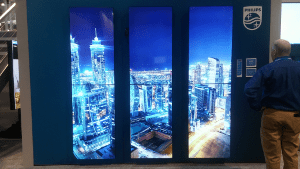 If you missed DSE2017, and didn't get a chance to connect with us for a tour of Userful's newest features (including our awesome suite of interactivity tools) you can check them out here:
The Userful REST API: a powerful set of tools to programmatically interact with Userful's video wall to allow administrators to trigger playlists, content and zone changes and more. Read more >>
Preset Switcher: non-admin staff can easily change the zones and content configurations across multiple video walls simultaneously from a single touch on a smartphone or tablet. Watch video >>
Interactive Viewer: turns any video wall into an interactive one allowing a tablet or phone to act as the keyboard and mouse control for a video wall or a zone within a video wall. Watch video >>
Support for Ultra Large Video Walls: now you can deploy up to 100 screens from a single PC with Userful, as either video walls and/or digital signage. Watch video >>
Watch our video to learn more about how flexible the Userful video wall solution is. Learn more about Userful video wall features. Want to be up on all the latest updates from Userful? Subscribe to our blog!
---
Check our blog weekly to keep up to date on announcements, tips, stories, and industry insights.