Oct 8, 2020 12:00:00 AM
·
10 min read
How Leading EOCs Maximize Operational & Resource Efficiency

Userful
The Visual Networking Platform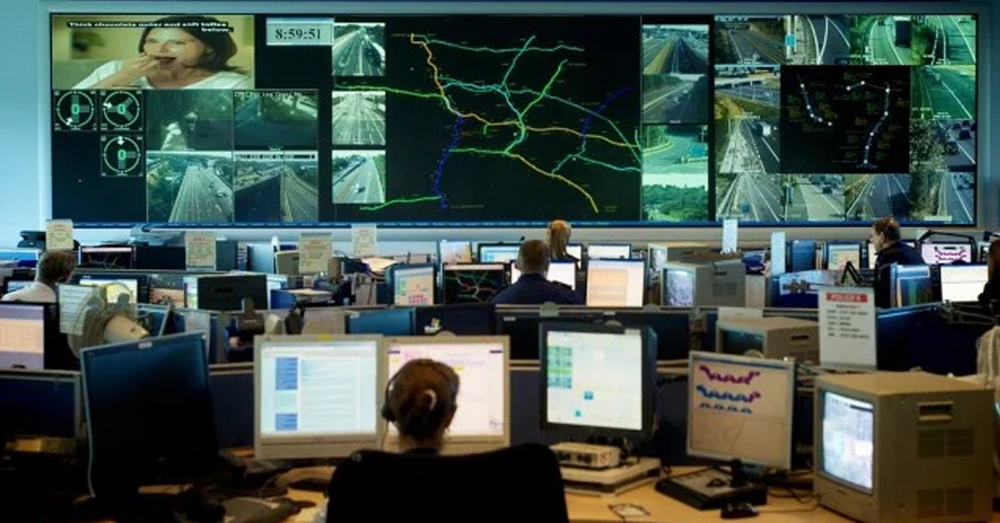 How leading EOC's maximize operational and resource efficiency
Network-based technologies such as IoT, machine learning, and cloud computing are rapidly transforming control and operations centers including mission-critical Emergency Operation Centers (EOCs), allowing them to maximize operational, and resource, efficiency. The primary functions of any
operations center
include:
Collecting, analyzing, and sharing critical information

Prioritizing and coordinating various departments and units

Addressing (and anticipating) risks

And for EOC's: supporting First Responders in emergencies

Paradigm shifts in networking and technology have been transforming EOC's for years—putting even greater emphasis on operational efficiency, realtime processing, communications between entities, data-driven reporting, and analysis of multiple and varying information streams for qualitative and strategic decision-making. In this blog, we overview how EOC's are adapting to rapid changes—and to the additional challenges raised during COVD 19—to remain highly efficient, prepared, and secure.
Hardware vs Software-based Control Rooms
Emergency operations centers lead emergency management, ensure continuity of operations during a natural or human-made disaster, and optimize communications to maximize efficiency—such as dispatch of resources and guidelines—while minimizing delays and risks. Depending on the size of the operations and the center's jurisdiction, EOC's typically oversee decision making, delegating tactical decisions and field asset control to lower commands, such as call centers and law enforcement bodies. EOCs collect and analyze data to dissipate holistic, priority-driven, and timely guidance to entities that are eclipsed by their unique and specific functions.
EOC's typically consist of multiple interconnected displays and computational devices: one or multiple video walls, desktop computers, telecommunications devices, and other devices. They house numerous operators, managers, first responders, support staff and other authorized personnel who collaboratively manage the operations center, its network, departments, and vital services. They are secure and usually inaccessible to the general public and are themselves equipped with tight security protocols and measures such as surveillance.
Operation centers and its constituents are thus at the brain and heart of the organization—topmost in line of command, and critical to its functioning.
Maximizing Analytics for Mission-Critical Operations
In order to make reliable decisions, emergency operation centers require situational awareness. Situational awareness refers to an up-to-date, astute, and preemptive understanding of circumstances. Most applicable to mission-critical operations, such as those concerning health and defense, situational awareness is beneficial to any process where efficient and tactical decision-making is required.
Situational awareness can be understood in simpler terms with the example of driving a car; where a driver is simultaneously mindful of road signs and intersections, their vehicle's speed and fuel tank, weather and road conditions, and oncoming traffic in order to safely and quickly travel from point A to point B.
By definition, emergency operations require situational awareness and context—based on environmental factors, resources, risks, time—in order to make meaningful and effective decisions.
This raises the question: how can technology help emergency operation centers maximize their situational awareness?
High-Level Information
Video and visualized data are effective and efficient way to provide situational awareness to emergency operations.
Since EOCs are top in line of commands, they do not typically analyze or engage with field assets, namely: vehicles, inventories, or technicians. Instead, they coordinate with departments, government officials, and units: such as first-response teams, school districts, and law enforcement offices.
Therefore, EOCs operate on actionable high-level information—that synthesize large streams of data over a state/local region and leverage their access to hundreds and thousands of video systems. This high level information can be presented using:
Geospatial Reports or GIS maps to track disease spread, border security, medical services, roads and highways, weather, wildfires and air quality.
Data-driven Dashboards that group and summarize data through key performance indicators (KPIs), benchmarks, and levels of risks. They can thus condense and even automate tracking of information such as power supply and energy consumption, volume of emergency calls, movement of traffic etc.
Management and Process Reports that coordinate resources, status of various steps in crisis management pipeline
Video Feeds such as CCTV or IP Cameras, or even social media and news channels provide EOCs a natural and real time outlook to supplement their decision making. Within a control center, these feeds are watched by operators to provide the most informative view, such as traffic cameras on arterial roadways.


Because the information has to be high-level, digestible, and viewable to dozens of professionals, it is almost always visual in nature. In order for EOCs to make quick and holistic decisions, they tradeoff management for efficiency; delegating execution and more actionable decisions to their subordinate units. While they will have access to most information within the organization, EOCs do not typically analyze raw data such as text documents, spreadsheets, etc, and instead opt for visual data: images, videos, infographic reports, and flowcharts. The combination of raw visual data (like CCTV streams) and processed visual data (such as KPI reports) maximize situational and contextual awareness.
For example, in instances of wildfires, emergency centers will often have a map displayed on a large video wall, to track the spread of a wildfire using satellite data. The EOC can overlap this with data points from weather radars and sensors to forecast how a wildfire might spread using precipitation/humidity, wind speed, and wind direction—collected in real-time. They can then alert local authorities to prepare dispatch, identify areas that require evacuation and activate incident management systems (IMS) for public alerts. The emergency operation center may also work in conjunction with other organizations, such as the Center for Preparedness and Response (CPR), and Traffic Control Centers (TCCs) to validate their decisions, and optimize resources and public safety.
How Technology that is reshaping Emergency Operations
High-resolution video, new content sources such as drones and streamed, real-time video from cell phones as well as technology changes such as computer vision and AI are greatly enhancing situational awareness and helping EOC's reduce response times.

Any EOC investing in new solutions today must prioritize an open platform that delivers maximum flexibility to ensure they can take advantage of all these developments as well as new technologies and solutions that will come online in the future. A specific example: organizations deploying a video wall for their EOC should not invest in proprietary or specialized hardware.

The AV industry has moved from hardware-based to software, cloud, and IP-based processing. To maintain service levels now and in the future, to ensure emergency preparedness, provide situational awareness and decrease response times, EOCs need to move to Network and software-based models that can be easily integrated with new technologies including AI, computer vision, streaming video, and more.
Our webinar on how Computer Vision is revolutionizing Enterprise-Level Control Rooms and Emergency Operations Centers is an excellent resource for anyone interested in high-performance, highly efficient, and cost-effective control and operations. Watch it below:
Userful's visual networking platform is an open and software-based platform that allows EOCs to deploy video walls and other displays to provide situational awareness for their operators and to ensure the staff in their EOCs are able to support first responders in the field.
Userful is unique in the field of display solutions for Operation Centers and control rooms that embrace an open approach: uses only commercially available off-the-shelf hardware instead of proprietary or specialized hardware. It uses standard networking protocols, operating on the network in a way that allows IT teams to lock it down and manage it as they do any other traffic. It is a software solution with an API and an open technology approach ensuring a broad array of integrations and ensuring that customers can display any content required.
The diagram below illustrates how Userful works with an on-premise server and either a video wall or LED wall:
Userful includes all the features operators need to make it intuitive and easy to pull up content sources—video, weather maps, CCTV footage, news streams, etc and display them however they wish on a video wall or display. Userful supports multi-window, picture-in-picture, allows windows to be dragged about in real-time. It is WYSIWYG: what you see is what you get a solution. This ease of use and flexibility is matched by its unique ability to integrate with third-party solutions.
For example, Userful integrates with Video Management Solutions such as Network Optix that allow it to leverage Computer vision and advanced AI to deliver real-time actionable intelligence to operators. For example, this combination allows for machine analysts of thousands of live video feeds using AI to detect a break-in or a traffic accident, or an assault. When the machine analysis identifies an incident of interest it will display that video (and the preceding few seconds of video) on a video wall. No human eye needs to continually scan those video feeds for an alert and operators don't need to wait until an incident is reported. This is the power of a computer vision solution that is easily integrated into the Useful platform for better situational awareness, improved response times, and reduced operational labor.
Userfu's open technology platform and Rest API ensure that customers can add on solutions needed for their EOC today but also those they may need in the future. This is exactly why Jefferson County's Emergency Operation Center turned to Userful. According to Rob Herrington, Director of the 911 center, "Flexibility is very important to us. We are constantly evolving and adding new tools—like drone video surveillance, and phone video streaming during 911 calls—and having a video wall that supports whatever we can think of implementing, it is a very powerful thing".
To learn more about why Jefferson County chose Userful and how it leveraged its flexibility, watch this webinar.
Userful's use of the network and its open technology approach to AV also ensure it's flexible in how video content is streamed and shared. Userful supports remote access and allows remote supervisors to monitor and even interact with content on the EOC's video wall. This ensures cross-departmental collaboration. In a Municipal EOC for example, staff in the mayor's office, the fire department, or the police department could all be given access to allow view-only or even interactive access to the video wall in the EOC and the content displayed on it.
Emergency response is often a collaborative cross-departmental effort and information sharing across teams and departments is vital. Userful's flexibility and network-based architecture ensure it can support this requirement too.
Userful is the solution for EOC's looking for a video wall or LED wall to meet their needs today that also ensures they're able to add on new solutions, features and embrace new technologies to improve situational awareness of the future.
Userful: the software-based solution
Userful is a leading provider of visual applications, with customers encompassing a broad range of mission-critical organizations—including NASA, American Red Cross, United Nations, Jefferson County 911, SpearTip, and others. Our award-winning Visual Networking Platform is a single software tool for large and security-driven organizations to manage their display infrastructure across numerous locations worldwide.
Our software and browser-based platform for EOCs allows operators drag-and-drop tools to (re)configure their dashboards, reports, data feeds—across virtually any digital display, including video walls, digital signage, kiosks, and public computers—enabling enterprise-level analysis, reporting, and collaboration capabilities.
Learn how Userful's software solution can reduce the total cost of deploying your Emergency Operations Center by up to 40% by booking a free consultation from one of our experts.