Oct 7, 2016 12:00:00 AM
·
2 min read
How System Integrators Can Addresses Many Customer Requirements

Userful
The Visual Networking Platform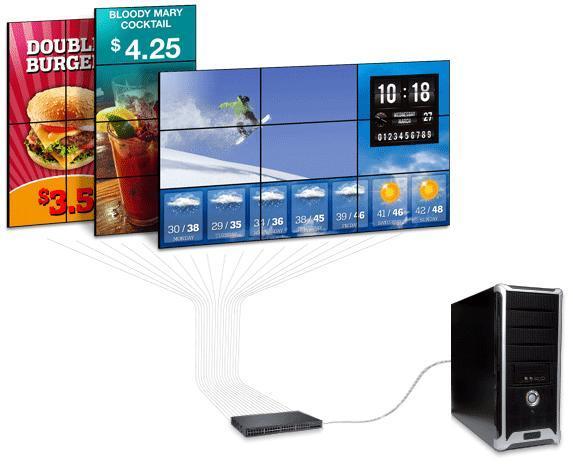 Most system integrators have a wide and varied customer base, and within that diverse customer base, they see an even more diverse variety of projects and requirements. In order to remain competitive, systems integrators (SIs) have to offer a wide range of products to cover all requirements for their various projects.
When it comes to video wall processors, SIs are often left juggling multiple video wall processor products for multiple projects--there is the video wall processor for artistic, mosaic-style video wall projects, and then another for control room projects. They may offer one solution for low-budget deployments, and then another for more demanding, high-end video walls.
Userful, as a video wall processor, is more than capable of meeting the requirements for varied video wall applications and use cases, making it an ideal solution for system integrators that handle a wide-ranging customer-base, in an even wider-ranging market.
Leveraging the use of standard PCs and existing network infrastructure, the Userful video wall processor delivers ultra high-quality content, up to 8k, while still being cost-effective. Its ability to support a mix of video walls and digital signage provides great flexibility for a wide range of applications.

Advanced controller features—such as preset zones, mirroring, API, etc.— give the administrators full control over the system, and support for multiple simultaneous inputs, makes it the ideal solution for interactive applications, such as control rooms.

Userful also supports both traditional, grid layouts, and artistic, mosaic-style video walls. Whether the project is for a transportation agency, to monitor all daily operations of a city's transportation network; or for an architecture & design firm, to install an art wall in a lobby, System Integrators have a single product capable of handling both scenarios, and deliver high-quality content with great flexibility and low cost.

Read more about how to use Userful as a video wall processor here.