Oct 6, 2017 2:00:00 AM
·
4 min read
The Top 10 Factors to help you select the right Content Management System for Video Wall

Userful
The Visual Networking Platform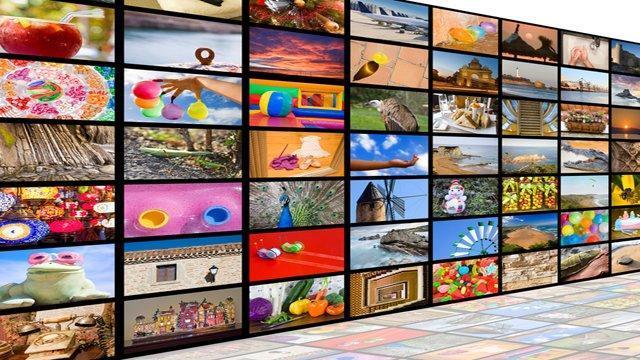 Digital signage video walls help businesses promote their brand, engage with their audience, deliver important messages, transform the look and feel of a space. Creating and managing content however can be a time-consuming task one which some companies may not be comfortable undertaking.
Enter the Content Management System (CMS).
A CMS is a software that supports the creation, deployment, management and modification of digital content.
A CMS will help you create and combine content sources, help you schedule how the content is displayed and at what time.
There are many CMS options available today. Looking for the right CMS can be an overwhelming task.
In this blog we are providing top 10 factors to consider while selecting any CMS to manage the digital content on your video wall.
1. Does the CMS fits my needs?
Have a clear idea of what kind of scheduling and content management your video wall will need. This will help you better identify the features needed for your project.
If you are not too sure what to look for, there are CMS solutions, like RiseVision, that are free to use (with some paid add-ons), so you can get started without unnecessary expenses.
Another place to look of course is at the case studies from CMS companies.
2. Is the CMS I'm choosing in for the long haul?
You don't want to choose a CMS that might not be around in a few years time.
If the manufacturer has been in business for many years, it's likely to be here for the long haul.
There are also CMSs based on open source technology which means that even if a particular provider disappears there will be another company in the community of developers that can support you.
3. "Who you gonna call?"
When it comes to technology, reliable support is as important as any software package itself.
Watch-out for manufactures that do not provide help and support once the solution is completely installed.
Look for help desk options—do they provide phone and chat support?
Is it provided by employees of the company or an outsourced call center? Make sure you will be in good hands.
4. Knowledge base
Remember there's often a learning curve for any CMS.
A good documentation and resources can make a great difference on your CMS experience.
Before choosing a solution, look around for any support documentation, user's guides, tutorial videos, etc.
5. What content can it handle?
Not all digital signage requirements are the same, and not all CMS are the same.
What type of content are you planning on showing, is it still images, video playlists, RSS or XML feeds, perhaps live TV.
Do you also want your CMS to support widgets (i.e. sport's ticker, weather reporting, etc.) or other specialized apps?
Are you planning on using single displays, or video walls, perhaps both digital signage and video walls (Userful allows you to deploy a mix of individual displays and multiple video walls from a single PC)?
You need to take into consideration what content resolution the CMS supports—is it UHD 4k, or just HD 1080p— remember that perhaps content in HD 1080p may not look good on a video wall.
Also, consider whether you want to use your CMS to only organize and schedule content, or more like a content creation suite.
There are solutions that stitch videos together and implement dynamic transitions and help design the look and feel of your signage displays.
Others allow you to organize existing content on ready-made templates, and schedule when to display them.
6. Look for value-added features
Sometimes more is better, sometimes not.
Unless you truly need all the advanced features, watch out for complex solutions with lots of menus, and not very intuitive interface.
This sort of solution will increase your learning curve, potentially making you frustrated and ultimately affecting the CMS experience in a negative way.
There are enough options out there that you can get the solution you need without buying something overly complex.
7. Usability
A CMS that has an intuitive-driven interface and easy to learn and use is worth it. If even your least technical employees can use it, the CMS will provide a better experience.
Some of the questions to ask yourself:
How long does it take to familiarize yourself with it?
How many clicks required for simple tasks?
Does it provide a modern feel and look and how convenient is the navigation?
8. Automatic Software Updates
These days you shouldn't have to spend time updating software. It should be done automatically.
But it's also important that you find out how often your provider updates the software.
Is it every week? Month? Or year? Or not at all?
9. Security
Data security is an important digital signage feature.
You should select a manufacturer that provides a high level of data security. Ask what data encryption and protection the CMS offers.
10. How does it integrate with my video wall/signage solution?
Ideally, you would want a CMS solution that natively integrates with your video wall system.
Userful natively supports a variety of CMS solutions, which can easily integrate, so all you have to worry about is creating the content.
The ideal solution will let you start scheduling and managing content right "out-of-the-box", and that includes how it interfaces with your video wall.
In Userful, natively supported CMS are sessions already programmed, and all you need is to configure your specific signage instance, and you are good to go.
And remember when choosing a video wall that it's equally important that your video wall solution is capable of supporting a wide range of CMS, in order to give you more to choose from.
---
Userful can play the content of any Content Management System (CMS) using an external player, but the following CMS's directly integrate into Userful meaning no extra player is required.

The PC on which Userful is installed is also the CMS player.