Jun 15, 2017 12:00:00 AM
·
3 min read
Userful at Infocomm 2017 - Highlights

Userful
The Visual Networking Platform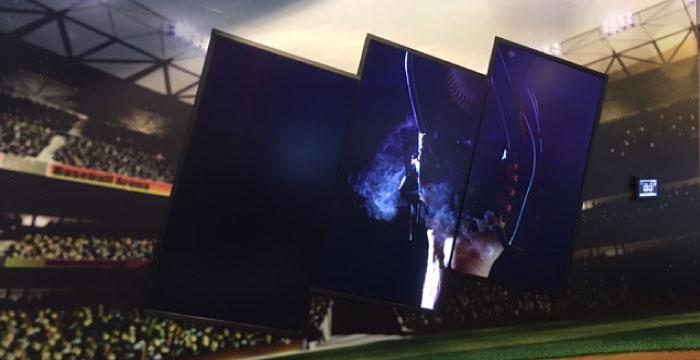 It's been an amazing two days so far at InfoComm 2017. Sharp, ViewSonic, BTX Technologies and Phillips have set up great booths with stunning video walls. Here are some images of the video wall displays:
4K Video Wall with Sharp
Our partner, Sharp is showcasing their 70" video wall displays (the world's largest), and have deployed a 3-display artistic video wall, powered by Userful's video wall controller. Have a look at the video below:
ViewSonic's 26-Display Artistic Video Wall
ViewSonic really took video wall deployment to a whole new level. They installed an impressive artistic video wall with 26 displays, all powered from a single PC.
Philips Vertical Display Video Wall
Philips deployed a very elegant vertical video wall with 6 displays. What is interesting about this deployment is that the layout quickly changes from three video walls to a single with content in each independent column, to a single video wall, with synchronized content across all three columns. This shows the true power and flexibility of the Userful video wall processor.
Vertical Video Wall at BTX Technologies Booth
BTX Technologies featured a 3 Display Video Wall that had an angled vertical layout; something not conventional but possible for our software.
Watch our video to learn more about how flexible the Userful video wall solution is and about all of our great features. Want to be up on all the latest updates from Userful? Subscribe to our blog!