Aug 29, 2017 12:00:00 AM
·
4 min read
Why Control Rooms Need Optimized Display Solutions

Userful
The Visual Networking Platform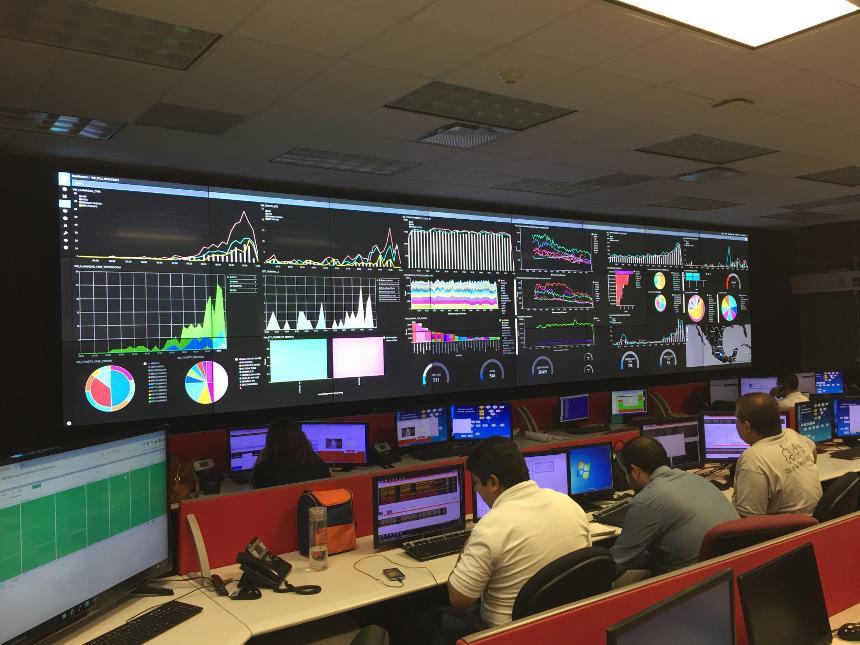 Team leaders and Operators in control rooms, command centers, Network Operations Centers (NOCs), Security Operations Centers (SOCs) and Emergency Operations Centers (EOCs) are in charge of overseeing company and community infrastructure, security, telecommunications, safety, and more. They rely heavily on accurate and timely data to make informed mission-critical decisions.
No matter the industry—within the private or public sector—professionals monitor vital business infrastructure and core functionalities, using data.
Control Rooms are essential in just about every field—from oil and gas, to security, telecommunications and healthcare, transportation and banking.
For example, a telecommunications service provider—managing internet, TV, and phone services across large networks—has a wide variety of variables to carefully look at, in order to minimize downtime, anticipate problems before they happen, reduce business impact of any issues that do occur, and ensure reliable services. They will be monitoring and studying:
Weather patterns - to prepare, or act upon, any weather-related failures.
TV channel ratings - to make informed business decisions on media distribution contracts.
Bandwidth and connectivity - to make sure there aren't any interruptions or slow service.
Social media interaction - to improve customer engagement and communication and provide a better customer service.
And many more data sources relevant to their specific needs.
There is an increasing industry-wide reliance on KPI dashboard displays that integrate multiple datasets, content sources, and business intelligence (BI) metrics for collaborative use. Over 2.5 quintillion bytes of data are created every single day, mainly processed by organizations operating on large IP networks, multiple locations, and millions of end-users. Telecom companies, for example, simultaneously operate fiber optics, satellite, radio, and television broadcasting, internet data. The only way such organizations can centrally manage their operations is through control centers. They require networked displays, dashboard displays, and IP devices to present data intelligence in a sensible way and then they need a video wall to display those dashboards and allow operators and staff to switch among them as needed based on the challenges of the day.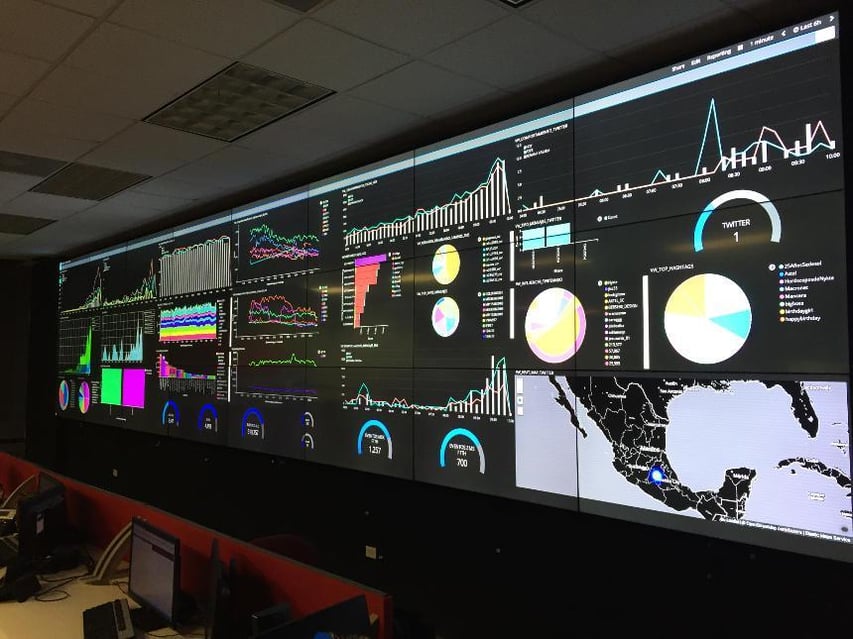 Dashboards in Control Rooms
Dashboards provide at-a-glance views of KPIs (key performance indicators) relevant to a particular objective or business process (e.g. sales, marketing, human resources, or production). They help people visualize data and key metrics, which is a control room or command center is then used to make more informed decisions.
A standard Control Room display is a video wall with multiple dashboards containing graphs, charts, and maps with key metrics. These can cover or refresh over a certain length of time, or provide continuous data feeds. The video walls also often incorporate alerts, QA tickets, and social media feeds. A good dashboard allows staff to quickly switch content and data sources, alter the display configuration, and asses multiple discrete data layers together.
There are many software tools that allow processing data into dashboards, but whatever tool you choose, every control room needs a video wall to display those dashboards and juggle among them in real-time.
Video walls really are the ideal solution for control rooms, command centers and NOCs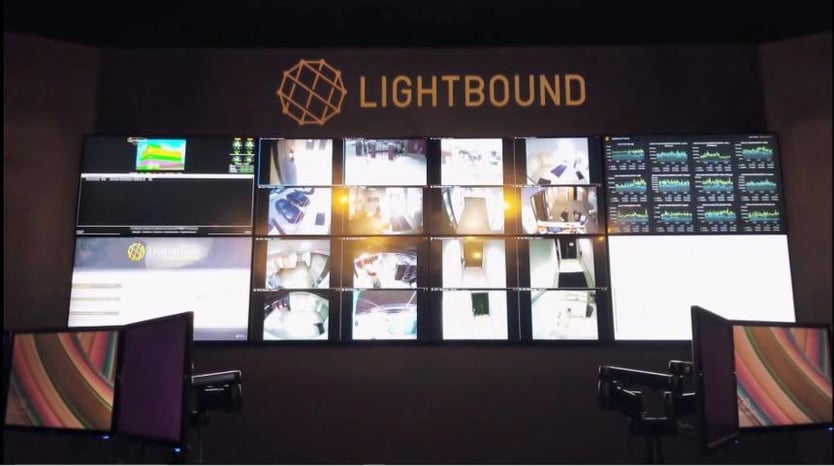 Control Room displays are the perfect way to share multiple data sources with operators in a collaborative environment. Large video walls do this by allowing system administrators or team leaders to display different data sources simultaneously, using features such as zones or multi-windows.
While individual networked computers are still present in most control rooms, they are no longer the ideal tool for collective control and operations management. Without a video wall, each team member may be isolated in a silo, and it can be hard to maintain complete information and consensus when making decisions or recommendations. By having a video wall, all the necessary information is shared and seen by everyone, and of course team members can easily reference it during discussions and decision making.
Whether you have web-based dashboards, spreadsheets, geospatial data, videos or images, real-time streams such as CCTV, or even video meetings, you need a video wall that can support as many types of content sources as possible—simultaneously and in real-time. Organizations need control room displays that can modify, adapt, schedule without hassle—including remotely and across multiple locations.
While control rooms and operation centers often have dozens of people working together, large organizations spread across many teams and offices require remote access to manage. The best way to facilitate this is through web-based tools that can be easily accessed from standard IP devices—in addition to desktop computers—such as laptops, mobile phones, and tablets.
Userful turns a standard PC into a high-performance video wall controller or video wall processor. It uses the network to connect to displays ensuring ease of use and set up and a cost-effective price point. Userful gives operators flexibility on the content they are able to display. For example, it allows you to have as many multiple independent web browsers as your processor can handle displayed simultaneously on multiple zones (or multi-windows) on your video wall. You can also pull in RTP and RTSP content, or local content through HDMI or SDI capture. There's just about no content you can't put on a video wall and Userful makes it easy to switch the content you're displaying on the fly or interact with it controlling the mouse and keyboard from your own desktop.